35.5m vertical data centre to be second largest in LATAM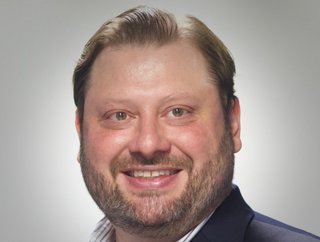 Marcos Peigo, CEO and Co-Founder of Scala Data Centres
Scala Data Centres confirms the launch of its 6MW IT SGRUTB05 data centre, the second largest vertical data centre in the region
Scala Data Centers has announced the start-up of the 6MW IT SGRUTB05 data centre, the second largest vertical data centre in Latin America.
Located in the Tamboré Campus in Barueri city, São Paulo state, Brazil, the building is the third single-tenant facility on the campus dedicated to a single Hyperscale customer, which also has a reserved capacity of 100MW to be distributed in other data centres at the complex. Also located there, is Scala's SGRUTB04, the largest vertical data centre of the Latin American market.

'Secure, fast and flexible approach through multiple constructions'
With a total built area of 6,700sq m, SGRUTB05 is 35.5 metres tall and spans five floors, three of which are dedicated to data halls with an overall high density of approximately 400 racks with almost 9MW of total power.
"As the third operational single-tenant site at the Tamboré Campus, SGRUTB05 reinforces Scala's successful strategy of not only enabling unprecedented volumes in the Latin American market - accommodating the growth of our customer's IT infrastructure for decades - but also offering a secure, fast and flexible approach through multiple constructions," Marcos Peigo, Scala's CEO and Co-Founder, said.
The new site is exclusively powered by certified renewable energy and designed to operate with a PUE (Power Usage Effectiveness) of less than 1.4. As it is air-cooled and does not use water in this process, Scala's new data centre has a WUE (Water Usage Effectiveness) of zero, meaning that its operation does not cause any impact on water resources.
The unveiling of SGRUTB05 brings Scala's data centre total to seven data centres in operation. Outside of the Tamboré Campus, these include one in São Paulo city, one in Campinas city, São Paulo state and another in São João de Meriti in Rio de Janeiro state.
The Tamboré Campus' data centres currently under construction secure 90MW of hired capacity and 170MW of booked capacity for Hyperscale customers, making it the largest data centre campus in Latin America and among the five largest worldwide.