The Top 10 Emerging Data Centre Markets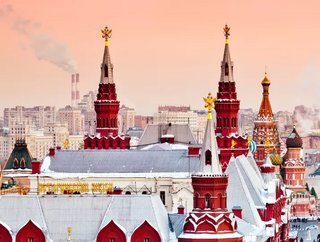 As demand for digital infrastructure in underserved areas of the world grows, we take a look at the top 10 emerging data centre markets globally.
All around the world (but particularly in APAC), rising real estate prices, component costs, and concerns over sustainability are pushing data centre industry growth in the direction of emerging markets. 
"There has been a noticeable shift from industry players to ride the next wave of growth in non-traditional markets," said Ralph Davidson, Head of Regional Industries at JLL, in a recent report. With cloud traffic in Asia alone expected to soar by 150% over the next few years, and the demand for digital infrastructure in underserved metropoles expected to boom along with it, the future of data centre industry growth indisputably lies in its emerging markets.
10: Nairobi, Kenya
For decades now, South Africa and Egypt have been the bookends of digital infrastructure in Africa, with the countries in between left woefully underserved. Now, that state of affairs is changing rapidly. The Kenyan capital of Nairobi is poised to become a leading hub for the East African data centre industry, thanks to a booming population, increased cloud adoption, favourable climate, and readily available locally generated green energy.
Nairobi Fast Facts
No. of Data Centres: 7
Major Build: IXAfrica is currently building a 42.5 MW data centre in the city, which will be the region's largest hyperscale and colocation campus upon completion.
Major Operators: IXAfrica, Africa Data Centers, PAIX
09: Madrid, Spain
Spain's position as a leading hub for hyperscale and cloud services in Europe is strengthening year-on-year. As investment grows, the market in Madrid is consolidating rapidly, with the last few years being defined by a flurry of high profile acquisitions. Equinix snapped up local firm Itconic in 2017, and Asterion has spent the past few years steadily acquiring all the data centres belonging to Spanish telecom company Telefónica. AWS, Google, and Microsoft all already have, or are planning to build, cloud regions in Spain.
Madrid Fast Facts
No. of Data Centres: 22
Major Build: Merlin Properties and Edged Energy plan to construct three facilities in Madrid, Barcelona, and Bilbao. Each is estimated to add over 85,000 sq ft of whitespace.
Major Operators: Equinix, Digital Realty (Interxion), Nabiax
08: Istanbul, Turkey
Since the dawn of civilization, Istanbul (or Constantinople, or Byzantium before that) has stood at the crossroads of the world, straddling the bridge between Europe and Asia. Today, that fact is starting to attract serious interest and investment into the city's data centre industry. Major hyperscale and colocation players like Equinix have identified Istanbul as a strategic location, and digital infrastructure in the city is only expected to grow in the coming years.
Istanbul Fast Facts
No. of Data Centres: 24
Turkish Data Centre Industry Growth (2021-2025): 15%
Major Operators: Equinix, Vodafone, Turkcell
07: Cyberjaya, Malaysia
Strategically located in the heart of Southeast Asia, Malaysia is on the cusp of a cloud and digital infrastructure boom that builds on a level of relative market maturity compared to surrounding countries. Intentionally designed as the heart of Malaysia's tech economy, Cyberjaya is the fastest-growing data centre market in the country, including a 50 MW hyperscale data centre under construction by AIMS DC.
Cyberjaya Fast Facts
No. of Data Centres: 15
Share of Total Indonesian Capacity: 70%
Major Operators: NTT, Keppel Data Centres, Regal Orion
06: Hanoi, Vietnam
Vietnam's digital economy is booming, thanks to strong consumer adoption of electronics and a high rate of digital literacy. There is also growing interest and demand from Vietnamese companies for cloud services. The country's data centre industry is concentrated in Ho Chi Minh City to the South, Da Nang in the middle, and the capital of Hanoi in the north. So far, colocation infrastructure in Hanoi remains underdeveloped for a city of its size, although this is set to change in the near future.
Hanoi Fast Facts
No. of Data Centres: 11
Vietnamese Data Centre Market (2025): $1.6bn
Major Operators: FPT Corporation, KDDI, Viettel
05: São Paulo, Brazil
Another market in possession of a booming population and a lack of digital infrastructure, São Paulo is Brazil's biggest data centre market. Digital Realty alone operates 13 sites in the city. Brazil itself is the top data centre market in Latin America, with roughly 17 companies operating more than 44 colocation facilities in the country. That number rises significantly if you also count the number of sites operated by telecom carriers. São Paulo received more than $295mn of data centre investment last year, and is on track to host an AWS cloud region within the city.
São Paulo Fast Facts
No. of Data Centres: 27
New Projects in 2020: 4
Major Operators: Ascenty, Equinix, Scala Data Centers
04: Moscow, Russia
Russia has been described as the next great frontier of data centre development. IXcellerate CEO, Guy Willner, expanded on the phenomenon in a recent interview, saying "Until just a few years ago, there was more data center capacity in Luxemburg than in all of the Russian Federation." According to Willner, the Russian market is on track to grow at double the rate of Western Europe and the US over the next five years, with the lion's share of that growth centred in Moscow. With the exception of a few privately owned campuses - IXcellerate's two hyperscale sites being among them - the majority of data centres in Moscow are owned and operated by state-owned operator Rostelecom and its subsidiaries.
Moscow Fast Facts
No. of Data Centres: 33
Biggest Project: Rostelecom is building an 80 MW data centre on the outskirts of Moscow, attached to a nuclear power plant.
Major Operators: Rostelecom, MTS, IXcellerate
03: Jakarta, Indonesia
Jakarta is one of several Southeast Asian markets to benefit from the Singapore data centre moratorium. Indonesia's data centre industry market was valued at $1.53bn in 2020, and it is expected to reach a value of just over $3bn by 2026, registering a CAGR of 12.95%. Jakarta is home to more than 10mn people and is growing fast, bringing its digital economy along with it, and the focus is expected to remain firmly on Jakarta. According to a Mordor Intelligence report, "the demand for data services and infrastructure is expected to increase exponentially," in Indonesia's leading market over the next few years.
Jakarta Fast Facts
No. of Data Centres: 29
Primary Source of Data Centre Investment: Hyperscale Cloud
Major Operators: Princeton Digital, Keppel Data Centres, SpaceDC
02: Chennai, India
The Indian data centre market is booming, as numerous megatrends collide with near-seismic force. The country possesses a massive population (so big that the government is reportedly considering a two-child policy - because that sort of thing worked out so well for China) that remains largely underserved with digital services, a rapidly expanding IT sector, and a current dearth of data centre capacity. Chennai is poised to be one of the Indian cities most heavily-affected by the boom, with a regional data centre capacity expected to more than double in the next three years, hitting 174 MW by 2023.
Chennai Fast Facts
No. of Data Centres: 14
Subsea Cable Landing Stations: 4
Major Operators: Tata Communications, STT Global Data Centres, NTT
01: Osaka, Japan
While Japan is one of the world's most mature data centre markets as a whole, development is largely focused around the country's largest population hub, Tokyo, where there were 57 active data centre facilities as of June 2021. Osaka, by contrast, has a mere 14. That number is rising steadily, however, with the city pegged in a recent report as the largest source of investment outside of Tokyo, including a recently announced 78 MW campus currently being built out by ESR Cayman and Hong Kong Logistics. Amazon Web Services (AWS), Google, Microsoft Azure, and IBM, are all expanding into the city, which has become a true hub for the Japanese tech sector in recent years.
Osaka Fast Facts
No. of Data Centres: 14
Regional Standing: Osaka is the fifth largest APAC data centre market outside of China
Major Operators: Telehouse, Digital Realty, KDDI