Physical security technology & data centres' sustainability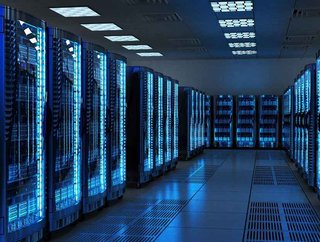 The Genetec survey, which took place earlier in 2023, was conducted to get a clear view into sustainability practices in physical security operations and environments. Credit: Siemens
Nick Smith, Business Development Manager at Genetec, explains why integrating security & sustainability is essential for a data centre's long-term success
With data centres responsible for nearly 1% of energy-related greenhouse gas emissions, studies show that emissions must be cut in half by 2030 to be on track for the Net Zero Emissions target of 2050.
While data centres are actively implementing various sustainability initiatives to tackle this issue, the contribution that physical security solutions can make within broader sustainability strategies is often overlooked, according to Nick Smith, Business Development Manager at Genetec.
The role of physical security in data centre sustainability
"Physical security systems can support green building initiatives by optimising resource usage, enhancing building efficiency and providing data-driven insights that help reduce environmental impact," Smith explained. According to a Genetec sustainability survey of more than 1,400 physical security professionals, more than a third of organisations said that they use data from their access control system to contribute to a more eco-friendly and efficient building operation.
The survey, which took place earlier in 2023, was conducted to get a clear view into sustainability practices in physical security operations and environments.
In light of this study, it is clear that data centre operators are employing a broad spectrum of initiatives, from reducing carbon emissions to fostering ethical business practices. But Smith continued to stress how despite physical security being able to play a part of broader sustainability strategies, it remains often overlooked.
He stressed that it is essential for data centres to integrate security and sustainability for long-term success.
When asked to describe their organisations' sustainability strategy, a third said their strategy was in progress, with a further 29% declaring theirs is 'fully defined'.
"IP-based physical security systems such as access control, can be integrated with building automation systems," Smith continued. "This can ensure that lighting and HVAC systems are matched with real-time occupancy levels through the facility. It can also help maintain optimal environmental conditions while minimising resource consumption."
And Genetec's survey found that forward-thinking organisations are already seeing the benefits of such an approach. Of the respondents, 42% reported they have their access control system linked to a building management system to allow for more efficient use of resources, with more than a third, 35%, stating they use the data from their access control systems to drive greener operations.
Off the back of this, almost half, coming in at 48%, seek security vendors that can demonstrate a sustainable approach to their product development.
******
For more insights into the world of Data Centre - check out the latest edition of Data Centre Magazine and be sure to follow us on LinkedIn & Twitter.
Other magazines that may be of interest - Mobile Magazine.
Please also check out our upcoming event - Net Zero LIVE on 6 and 7 March 2024.
******
BizClik is a global provider of B2B digital media platforms that cover Executive Communities for CEOs, CFOs, CMOs, Sustainability leaders, Procurement & Supply Chain leaders, Technology & AI leaders, Cyber leaders, FinTech & InsurTech leaders as well as covering industries such as Manufacturing, Mining, Energy, EV, Construction, Healthcare and Food.
BizClik – based in London, Dubai, and New York – offers services such as content creation, advertising & sponsorship solutions, webinars & events.