Recycling excess data centre heat as a useful resource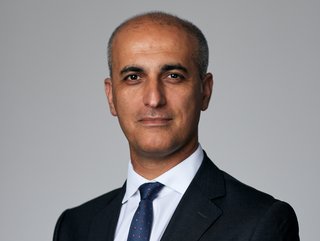 Ozgur Duzgunoglu, Design and Engineering Director at Telehouse Europe
Ozgur Duzgunoglu, Design & Engineering Director at Telehouse Europe, explains how excess heat can be repurposed and how UK operators can harness its power
Running and cooling a data centre inevitably leads to a significant by-product: excess heat. And in the UK, this heat is not harnessed and is ultimately released into the atmosphere, whereas countries like Finland and Denmark have taken the lead in this area by championing collaboration among data centre operators, energy providers, governments, and local communities.
Ozgur Duzgunoglu, Design & Engineering Director at Telehouse Europe, explains how they have realised the potential of recycling heat to benefit various facilities such as swimming pools, shopping centres, greenhouses, event venues, and residential buildings. Clearly, he feels, there are immense advantages to be gained.
What factors are preventing the UK from fully embracing the notion of converting excess heat into useful thermal energy?
Why is the UK not recycling data centre heat? What can it learn from nearby neighbours harnessing its potential?
One of the reasons for the disparity between the Nordics and the UK lies in the difference in climate. Countries in this region experience subarctic climates, resulting in a higher demand for heating compared to the milder climate in the UK. As a result, data centres in Nordic countries have emerged as valuable heat sources that repurpose excess heat to provide warmth to homes and businesses throughout the year. This approach helps reduce reliance on fossil fuels and promotes the adoption of lower-carbon heating systems.
However, apart from climate differences, the UK has not yet identified the potential for recycling data centre excess heat. There is uncertainty about striking the right balance between facilitating infrastructure changes and reaping sustainability benefits, while also making tangible progress towards meeting the 2030 net-zero targets.
Nevertheless, recent developments may steer the UK in a greener direction. The ambitious net-zero pledges and the ongoing energy crisis have prompted increased digital infrastructure spending, with 69% of organisations in the UK reporting higher investments in digital infrastructure, and 74% anticipating further increases, according to Telehouse's recent Climate Crunch report. Rising energy prices have also burdened consumers with skyrocketing household bills. In light of this situation, exploring all possible options and assistance schemes is crucial.
The UK government has taken a step in the right direction by introducing new building regulations in June 2022. These regulations mandate that new homes produce 31% fewer CO2 emissions compared to current regulations. Consequently, new builds are now required to adopt low-carbon heating technologies such as heat pumps, district heating networks, and solar water heating to meet these targets.
Why is now the best time to implement changes to ensure excess heat can be reused?
With heat pumps replacing traditional boilers that rely on fossil fuels, there is an excellent opportunity to accelerate the development of heat networks and pipe infrastructure connecting data centre buildings to local communities. Currently, the excess heat produced by UK data centres is released into the atmosphere through various heat transfer technologies like air cooling. However, herein lies a great opportunity. Data centre operators can implement suitable heat exchangers in the design and planning stages, enabling the export of excess heat when the buildings become operational.
One particularly attractive heat transfer technology is the heat pump. Heat pumps remove heat from the data centre during cooling and transfer it outside. Conversely, during heating, they can utilise excess heat to warm nearby residential blocks, schools, hospitals, business parks, shopping centres, and sports facilities. This approach presents a viable option for recycling excess heat in the UK if data centre operators collaborate with energy providers and local authorities to obtain planning permissions and create the necessary infrastructure, such as underground pipework between the data centre building and the recipient of excess heat.
Excess heat can be recovered from the data centres located around London. It is typically pumped via a heat recovery main pipe system to the centralised water to water heat pumps and thermal storage located in an energy centre in residential blocks. The district heating main pipe system operates at around 20 to 28°C.
Considering the numbers, although a heat pump installation may have a slightly higher upfront cost (circa £10,000 for 2 bed flat) compared to a traditional boiler system (£6,000 for 2 bed flat), it offers the advantage of a low carbon energy supply, unlike expensive gas. When estimating conservatively, a single data centre could recycle around five megawatts of excess heat, benefiting over 1,000 flats in the local community. Additionally, the return on investment can be achieved in half the time it would take for solar panels to pay back.
Heat pumps work well with underfloor heating and radiators with low surface temperatures. They operate quietly and are safer than combustion-based heating systems. In the long term, running heat pumps in new flats are more cost-effective and eco-friendly, eliminating the additional expenses associated with frequent repairs of traditional boilers.
What is needed to inspire and implement change?
Recycling data centre heat is not an immediate solution to the energy crisis, or the financial burdens faced by businesses. However, it is one of the answers to reducing carbon emissions and meeting net-zero targets. Data centres, which operate 24/7, can reliably supply local communities with extra heat, as they continually generate it. By fostering collaboration across the data centre industry and with the government and energy suppliers, data centres can become a reliable source of energy for their local communities. They can facilitate networks that involve nearby wind and nuclear power stations, recycling plants, combined heat and power partners, and energy providers, thereby encouraging a new way of thinking, supporting the economy, and benefiting local communities. To realise this vision and create a more energy-efficient nation, greater collaboration is necessary, building upon the new building regulations as an excellent starting point. These regulations should inspire change and prompt a transformation in the way data centres dispose of heat as a by-product, enabling them to play an important role within their regions.
While the UK has been slower in embracing the recycling of data centre excess heat compared to countries like Finland and Denmark, there is increasing recognition of the potential benefits. Factors such as climate variations and a lack of awareness have contributed to this disparity. However, with the growing emphasis on net-zero targets and the energy crisis, there is an opportunity to accelerate the adoption of heat recycling practices in the UK. By implementing heat pumps and fostering collaboration between data centre operators, energy providers, and local authorities, the UK can transform excess heat into a valuable resource, reducing carbon emissions, and supporting the transition to a more sustainable and energy-efficient future.

Ozgur Duzgunoglu became Design and Engineering Director for Telehouse Europe in January 2023 following his tenure as Head of Engineering and Design when he joined the company in May 2022. A chartered engineer and member of the Engineering Council, UK and The Chartered Institution of Building Services Engineers, UK, Duzgunoglu has worked on the design of building services on a variety of projects including data centres and IT infrastructures.

******
For more insights into the world of Data Centre - check out the latest edition of Data Centre Magazine and be sure to follow us on LinkedIn & Twitter.
Other magazines that may be of interest - Mobile Magazine.
Please also check out our upcoming event - Cloud and 5G LIVE on October 11 and 12 2023.
******
BizClik is a global provider of B2B digital media platforms that cover Executive Communities for CEOs, CFOs, CMOs, Sustainability leaders, Procurement & Supply Chain leaders, Technology & AI leaders, Cyber leaders, FinTech & InsurTech leaders as well as covering industries such as Manufacturing, Mining, Energy, EV, Construction, Healthcare and Food.
BizClik – based in London, Dubai, and New York – offers services such as content creation, advertising & sponsorship solutions, webinars & events