Schneider Electric: The future of air and liquid cooling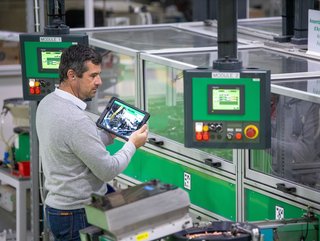 Schneider Electric: The future of air and liquid cooling
Meeting with Schneider Electric in Italy, its Head of Cooling & SVP Secure Power Europe discuss how they are blazing the way toward a sustainable future
Italy is emerging as a key Tier II European data centre hub. Through innovative cooling, software and renewable technologies, operators are reaching new levels of resilience, efficiency and sustainability – and with that, they are flocking to the north of the country where the future of air and liquid cooling beckons.

As explained by Silvia Olchini, Schneider Electric's Vice President of the Secure Power Business Unit in Italy, the Italian data centre market is one of fastest growing in Western Europe, accelerated by digital transformation with data centres at the heart of it. The increase comes from the surge in demand of Italian enterprises. Research and Markets' Italy Data Center Market Analysis & Opportunities Report 2022-2023 & 2028 predicts that the Italian data centre market is expected to reach a value of US$3.65 billion by 2028, up from US$3.01bn in 2022, growing at a CAGR of 3.29% during 2022 to 2028. It also forecasts that cloud in Italy is estimated to generate revenues of €6bn (US$6.4bn) in 2023 alone.

Northern Italy: A hub of data centre growth and future-centric practices

Schneider Electric's technology stack sits not only in the data centre world or within IT infrastructure, but in power distribution, building controls, and industrial automation, shares Marc Garner, Senior Vice President of Secure Power Europe. As a leader in the ever-changing and ever-growing data centre market, the French multinational Fortune Global 500 company works to provide significant value in the design phase, build phase, operation and maintain phase – some of this directly from its Cooling Hub in Conselve, 25 miles outside of Venice.

"We have a huge software stack that sits across the business that allows us to simulate digital twinning of a build programme to understand what the cause and effect of making some of those choices are and how it impacts the build and the operation and maintain cycle," Garner says at the facility.

Andrew Bradner is the General Manager of Schneider's Cooling Business, a specialised business within Schneider Electric that encompasses the offers and R&D to develop products, and manages the factories they are designed and manufactured in.
With sustainability and efficiency consistent trends for Bradner and the brand in recent years, he and his teams have been working to supply products that handle the changing scale and velocity of deployments for customers – including data centre operators – providing unique and built-to-measure solutions.

"Densities have increased and now we're talking a lot about generative AI and what that impact is," he expresses. "So that's moving the discussion around technologies related to air-based cooling and moving to liquid cooling."

Bradner feels most of the buzz in the cooling industry now surrounds liquid cooling, which he expects to grow faster than the rest of the market.
"Continuing to look at how we drive then adapt infrastructure, the next vector of step change, regardless of whether you're using a liquid-based or air-based system, is how can we move to an adaptive infrastructure that can understand what the climactic conditions are to understand business needs.
"For example, if you're Amazon and it's Prime Day, you don't want to run your data centre for maximum efficiency; you want to run it for maximum resiliency because your business objective is putting marketing dollars into driving people to come to the site to go buy stuff. You don't want the site to go down.
"Understanding the business need of the customer and translating that into automated performance in the full system to allow that is the next step, and is where you'll find that next step change of efficiency – regardless of the technology choice that you have."
And for Bradner and his teams, he appreciates the part the Conselve team plays in maximising efficiency and minimising environmental impact for both themselves and their customers.

"We always know that the equipment we manufacture has the biggest impact downstream of what we deliver to our customers. That's what we focus on every day, and engage with our customers on how they can partner with Schneider Electric to enable that."

Schneider Electric powering sustainability

Garner stresses how, despite the wider data centre industry historically contributing to carbon emissions, viewpoints on sustainability and availability of power needs to shift. "Data centres are an enabler for sustainability," he applauds. "We need to stop looking at them as a problem and a challenge for sustainability and work out how we take the 60% of ineffectual use of our energy today that we're wasting through transmission and through consumption in our buildings. I don't feel there's a shortage of energy. The wastage of energy is what we need to address."
And, if that can be addressed, Garner says, data centre locations and build processes can continue to be optimised.

"We can still capitalise and drive GDP and social and economic value through data centre building," he continues. Garner – and Schneider Electric as a whole – hold the view that sustainability does not solely have an environmental focus.

"There's so many other aspects to it: social and investment in people, education, awareness around what's going on and how, as an industry and as individual companies, we can start to drive greater presence around the ESG agenda which is critical," he shares. "Our focus isn't just around how we drive to build a more sustainable data centre; it's around how we invest in the likes of education, people and gender diversity."

Schneider Electric has investment programmes in a bid to obtain a greater gender balance and more pay equity, allowing the company to bring in different cultures and backgrounds to challenge traditional ways of thinking.

"It's fantastic," Garner adds. "This really helps to accelerate further and share some best practices that you wouldn't see traditionally day-to-day if you were just in one geography.

"It's in the technologies we supply, but also how we work with our customer base. We don't have infinite knowledge in one place or one location, so being able to use the skills [and diverse workforce] we have here in Conselve to talk around cooling and where cooling may go in the future, and the different options that may be available for different infrastructures, is really important.
"You share best practices, ideas and you come up with something that's unique and differentiates yourselves – and maybe pushes the boundaries of what we have done in the past. Driving a more sustainable data centre – a data centre of the future – is critical.

Data centres of the future
"When you talk about next generation data centres, it's going to be more autonomous from an electrical source, removing some of the inherent fossil fuel-driven backup systems like diesel generators," Bradner explains. "Being able to generate your own energy sources, leveraging that to run your data centre, we're probably going to see changes in that upstream electrical infrastructure to enable it. Most of it is going to come on the back of implementing AI back into the data centre and make it more adaptive and intelligent.
"What we have already is a lot of monitoring. Almost all of our products are connectable, but it's about how you translate that into a business objective for the customer and then automate the operation of the infrastructure to best optimise efficiency, sustainability goals and the rest. That's where I think interesting things are happening, and that's where we're focusing a lot of our innovation activities, despite the fact that we talked a lot about liquid cooling and the impact of AI for us is to use that to make our systems more intelligent and adaptive."
In December's Data Centre Magazine, one of Schneider Electric's partners, STACK Infrastructure, will showcase how they utilise technology – like that provided by Schneider – inside their MIL01 data centre facility in Milan to deliver unparalleled levels of efficiency and sustainability as it works toward a climate-positive future, with people and businesses in the local community at the core of its mission.