Telehouse: Five new appointments in major senior restructure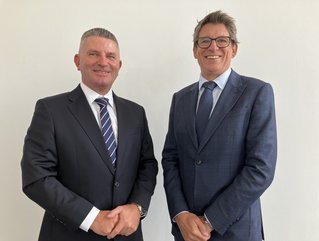 Mark Pestridge and Paul Lewis of Telehouse Europe
Telehouse Europe has restructured its operational team to include a new Data Centre Services Department aimed at enhancing its end-to-end customer journey
A global colocation provider has said a major internal restructuring will strengthen its operational and customer experience excellence.
The restructuring of Telehouse International Corporation of Europe covers its operations department and an additional five new appointments, including two new members to the Board of Directors.
Senior Director of Customer Experience Mark Pestridge has been promoted to Executive Vice President and General Manager and will be supporting the work of the board, including leading the organisation's short- and long-term strategies and overseeing the operations of the business globally.
'Undergoing a transformation'
Joining Pestridge on the Board of Directors as Senior Vice President and Leader of Technical Services is Paul Lewis, formerly Senior Director of Technical Services leading the Operational, Construction, and Design Departments at Telehouse. Lewis also takes on responsibility for informing and supporting the work of the board, including the setting of the global vision and strategy, delivering of the agreed strategy, overseeing the company's entire operations and optimising the organisation's operational capabilities.
The restructure of the Telehouse Europe operations department sees the creation of a new Data Centre Services Department, aimed at providing efficient and secure services to its customers. This department is managed by a newly appointed Data Centre Services Senior Director, Scott Longhurst, who joined Telehouse in February.
Longhurst will ensure the global colocation provider can continue to build a culture of continuous improvement that places customers at the heart of all its business operations and customer experience initiatives.
Telehouse's new Data Centre Services Department is comprised of three key focus areas: Data Centre Operations headed by newly appointed Alex Mason and Security Services and Service Delivery headed by Rob Rennie and Simon Smith respectively.
Takayo Takamuro, Managing Director and European Chief Executive of Telehouse Europe, commented: "We're undergoing a transformation of Telehouse that will help us achieve greater operational and customer experience excellence. The new Data Centre Services Department will help us enhance our ability to respond to changing customer needs proactively and ensure ongoing enhancement of the customer journey through end-to-end services.
"As a global colocation provider known for its unrivalled connectivity, we continuously strive to drive our interconnection strategy forward and into new areas, with all the newly appointed senior members supporting the business to achieve this goal."