The change driven by Europe's data centre build restrictions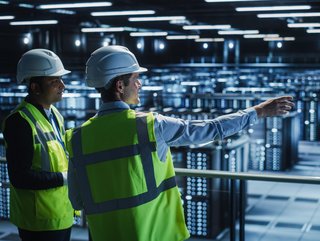 As Europe's key data centre markets impose tighter restrictions on new builds, can data centres successfully fulfil the scrupulous sustainability criteria?
Following the terms established by The Paris Agreement in 2020, the EU provided its own nationally determined contribution (NDC) emissions target. In it, the target was set to reduce emissions by at least 55% (from 1990 levels) by 2030.
As with almost all of our sustainability targets, the goal set by the EU and its Member States is very much in its make-or-break phase.
As a result, we are seeing a rise in government sustainability-led restrictions, regulations and legislations, many of which are directly addressing the data centre industry.
The rise of restrictive data centre build regulations
The rapid growth of the data centre industry is, in terms of customer demand, relatively unchallenged.
Without a doubt, there are still threats to the sector's growth. But, these are coming in from sources that, even 20 years ago, the industry could not have predicted.
Sustainability targets have driven monumental changes, not just across companies, but also at national levels. And, largely unsurprisingly, data centres have been in the firing line.
In order to ensure that they achieve their emissions targets, an increasing number of European countries and regions have introduced restrictions – or outright bans – on new data centre builds.
At the start of 2022, the Dutch government imposed limitations upon new hyperscale builds, and even enforced a temporary outright ban on new hyperscale projects for nine months.
"Our space is limited, so we have to make the right choices," outlined the Planning Minister Hugo De Jonge, in a letter to the House of Representatives.
"Hyperscale data centres take up a lot of space and consume a disproportionate amount of available renewable energy. That is why the cabinet wants to prevent hyperscale data centres being built throughout the Netherlands."
As a result, hyperscale data centres – larger than 10 hectares and with a consumption of 70MW or higher – have been hugely restricted in the Netherlands.
In fact, as far back as 2019, Amsterdam has been imposing temporary bans and new environmental legislations on companies seeking to build new data centres there.
Likewise, in Ireland, data centre building has been a recent highly contentious topic.
In response to a series of alarming reports, which revealed that data centres were set to consume 70% of Ireland's power by 2030, the Irish government introduced a new data centre policy, designed to put data centre plans under much closer scrutiny.
The agreed principles within the government statement include 'preferences' for data centres that 'make efficient use of our electricity grid', utilise renewable energy sources, and have decarbonisation integrated into their design.
And, according to the report, "Data centre developments that are not consistent with these principles would not be in line with government policy".
These examples are reflective of a wider drive to push back on new data centres across Europe, either at legal level, on the ground at consumer levels, or both.
A clear warning for the world's data centres
Obviously, the rapid growth of the data centre sector will require extensive new builds. And, if these cannot be achieved, then not only will companies be prevented from tapping into new markets and increasing their profits, but data centres run the risk of losing the faith of their users. After all, if the cloud isn't actually 'endless' and companies are no longer able to entrust all of their data storage to colocation providers, then this relationship could quickly turn sour.
Seemingly, no companies are necessarily immune from these regulations – even the largest global giants have found it difficult to find loopholes in the system.
Most famously, in July earlier this year, Meta had to permanently cancel its plans to build a new hyperscale data centre in Zeewolde, the Netherlands.
Interestingly, this came after the initial announcement from the Dutch government actually excluded Facebook's Zeewolde data centre.
After an extensive back-and-forth period of delays and restarts, Meta officially ended its plans to build the Zeewolde data centre.
The project – which would have become the largest data centre in the Netherlands, spanning five data halls and consuming 200MW when complete – was cancelled because there was simply too much pushback for the company to manage.
As a result, the world's data centres are now being forced to place sustainability far, far higher up the priority list.
"I am not suggesting that this is going to be easy – it absolutely isn't. But, we are going to have to change our approach to planning and the way we deal with the local community – we only have to look at recent blocks on new data centres in Ireland, Netherlands and Singapore, and the outcry about water use in the US and the Netherlands. We are going to have to deal with the impending energy reporting requirements under development in the EU and possibly extended to other jurisdictions," warns John Booth, Chair of the Data Centre Alliance, Managing Director of the Carbon3IT Ltd green IT consultancy.
"We are, in short, going to have to become more collaborative and become good neighbours."
Sustainability's unwavering consequence – is the industry doing enough to fulfil these regulations?
So, as more restrictions and limitations are set to be introduced in the future, is it possible for expanding data centres to pivot to sufficiently meet these high requirements?
"Sustainability is at the heart of every discussion in the data centre industry. In Ireland, while data centres contribute to 2.2% of total carbon emissions, they are increasingly in the spotlight when it comes to sustainability," says Garry Connolly, Chairman of GconnTec and Host of the Bits, Bytes & Banter Podcast.
"That scrutiny drives a meticulous approach to creating sustainable solutions at every layer of the data centre ecosystem, from equipment manufacturing to construction, to operations. Every point on the job has to be the most sustainable solution it can possibly be."
"Much as we saw in the early days when data centres pulled from best practices of previously established industries in Ireland – i.e. pharmaceuticals, semiconductor, etc – we will see the same in reverse," Connolly adds.
However, Booth's argument is that policies like these have caused a marked rise in instances of 'greenwashing'.
"Have data centre designers and their clients grasped this new paradigm? Well, on the surface it appears that they have, but when you start digging, what you find is varying degrees of greenwashing. Yes, they are trying, but is it sufficient? Is it really addressing the problem? Does it show a lack of ambition?" Booth asks.
"A few years ago, I visited a data centre built in 1977 and, later that year, one built in 2019. To the casual observer, there would appear to be no significant difference between them, so either the 1977 facility had been 'very' forward thinking in its design or designs have stagnated."
And so Booth warns that, if the industry is to successfully preserve its current growth rate, sustainability strategies need to be considerably more sophisticated.
"The 'Data Centre of the Future' needs to be so much more than the tinkering described above, the 'let's do the absolute minimum we can get away with' design philosophy – there is so much more that they could be doing."
"The data centre needs to be at the heart of a 'smart city', it needs to be the hub of a microgrid. We need to be using our electrical systems to provide 'energy flexibility' services to the grid and local prosumers; we need to be sending our waste heat into district heating systems, urban farms, swimming pools etc. The building itself needs to be built from sustainable materials. We need to get a blank sheet of paper and go back to fundamentals," Booth urges.