The pros, cons and opportunities for managed cloud services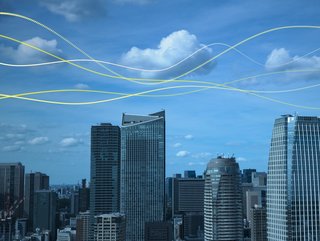 With cloud adoption hallmarked as a critical digital transformation area, we explore how managed cloud services can help businesses get there, faster
According to the Equinix 2022 Global Tech Trends Survey, 47% of respondent global technology companies say they plan to use the cloud to facilitate their global expansion plans.
Furthermore, 71% of global IT leaders said they plan to move more business functions to the cloud. Of the survey's respondents, 50% plan to move more of their business-critical applications to the cloud, and almost half (49%) intend to move security functions to the cloud.
As you can see, the market is ripe for the move. And, for those without a knowledge of the cloud or its deployment, managed services are becoming an increasingly valuable solution.
What is a managed cloud service?
Managed cloud services give businesses access to cloud computing networks without requiring them to actually learn how to manage the cloud's infrastructure and its accompanying tools.
"One reason for the explosive growth of cloud is that on-premise infrastructure simply isn't as compatible with remote working as the cloud, so businesses are increasingly migrating over," explains Jon Lucas, the Co-Founder and Director at Hyve Managed Hosting.
By paying for a managed cloud services provider to manage the cloud on their behalf, companies are able to quickly and seamlessly deploy the technology in their operations. Outsourcing in this way can be either done on a partial or complete basis, and the service can span public, private and hybrid clouds.
A cloud maintenance service provider will offer flexible services, allowing the client to decide which of their IT functions can be managed in-house and which to pass on to the service provider.
Managed cloud services can include the management of computing, storage, networks, and operating systems; architecture guidance; managing of the tools and application stacks running within the cloud infrastructure; system monitoring, alerting, and reporting; security and compliance management; and even the management of ecommerce or digital experience platforms (depending on the client's specific requirements).
For many businesses, the cost of managed cloud services is easily outweighed by the costs and time that they would otherwise have to invest into teaching their teams how to manage cloud infrastructure, alongside all the required tools and application stacks.
Managed cloud services and using cloud technologies to their full potential
Utilising managed cloud services can give businesses an invaluable competitive edge, as they are able to deploy the cloud at speed, with precision, and across all the key areas of their business.
"Like it or not, cloud services are now an essential part of business operations", Lucas states.
One of the primary benefits of using managed cloud services is the way that it allows businesses to navigate the complexity of the cloud to a remarkably high degree of success.
"The main advantage of opting for managed cloud services is that it allows the pros of cloud solutions to be maximised for each individual business," explains Fabrizio Garrone, the Enterprise Solution Director at Aruba Enterprise.
"By opting for a managed cloud solution, companies can easily grow in whichever way is most optimal for them – be it horizontally by adding or removing cloud servers as needed, or vertically by increasing or reducing the individual parts of a server – and adapt their IT infrastructure according to their needs at any time."
These services enable teams to tap into all of these benefits without having to invest the extensive costs and time needed to reach the level of training that would otherwise be required.
"The cloud is not a panacea, right? It doesn't fix everything. If you have a poorly designed, overly complex or overly integrated system on-prem, it's still going to be a poorly designed, overly complex and overly integrated system in the cloud, too," advises Cris Downey, the Director of Technology Services at Rotary International.
"People without the right skill sets, not settling the processes or poor security practices are just going to be exacerbated when they're in the cloud."
So, for companies without a prior understanding of the cloud and its deployment, utilising these services allows them to focus on the areas within their skillset, while the opportunities of the cloud are seamlessly opened up to them.
"Managed cloud has the added benefit of freeing up internal resources to support the mounting challenges currently facing businesses, which include growing workloads, a lack of in-house resources due to the IT skills gap, and the growing sophistication of cyber attacks," Lucas explains.
Reliability, scalability and security
These are among some of the huge advantages to cloud computing that, when working with a managed cloud provider, businesses with no prior cloud experience can introduce to their operations.
"A big part of modernisation is driving the company forward with agility, cost efficiencies and improved reliability. And the cloud has really enabled us to do a lot of those things," says Russ Soper, the Chief Information Officer at Finastra.
Furthermore, once the initial transition has been undertaken, cloud technology offers easily scalable solutions to parallel your business growth.
"You've already moved those systems out to something that can take advantage of that scalability. So, once you've made that leap, you're already taking advantage of everything that the cloud can bring forward," adds Downey.
Despite commonly cited concerns about the vulnerability that these services create, security can be effectively enhanced through a managed cloud service.
"Bespoke cloud solutions require bespoke security strategies; managed providers are experts in cloud security and can advise organisations on how best to secure their data," Garrone comments.
"Meanwhile, providers that operate with state-of-the-art, Tier 4 data centres will be able to secure data to the highest standard that companies might not be able to meet with their own on-premise cloud infrastructure."
"All major cloud providers have evolved to provide a level of protection that's, quite frankly, a better level of protection than is maybe cost-effective to deploy in on-prem legacy environments," adds Soper.
Are managed cloud services worth the investment?
On the flipside, handing over control is one of the most commonly cited issues that companies have with these services.
"In our experience, one of the main hesitations for companies considering managed cloud services is often the perceived lack of control over resources and greater security concerns due to a lack of access control," Garrone explains.
"However, there's a full spectrum of management options when it comes to cloud, and each business will need something slightly different when it comes to their cloud computing solution."
So, what are the market opportunities and how can opportunistic providers utilise them?
"The size of the managed cloud services market is expected to grow from US$86.1bn in 2021 to US$139.4bn by 2026, as companies look to reap the benefits of outsourcing cloud management," explains Lucas.
As such, it's hardly surprising that an increasing number of public cloud providers have recognised the demand for managed cloud services and responded by adding automated tools to their offerings.
"The cloud's ability to facilitate and help accelerate business growth has seen it become the ultimate IT-as-a-commodity," says Garrone.
"The biggest market opportunity right now is for building bespoke services that give organisations exactly the level of flexible control over operations in the cloud that they are looking for and need."