Trailblazer and Sustainability Leader: Susanna Kass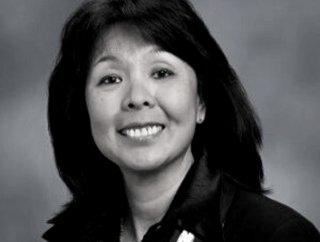 Susanna Kass InfraPrime
Susanna Kass - a renowned Cloud Sustainability Executive and Clean Energy Advisor - is driving higher ESG standards across the industry
Susanna Kass' extensive data centre accreditations include, but aren't limited to, her status as an Energy Fellow at Stanford University, being the Co-Founder of InfraPrime, and acting as a Data Center Advisor for the UN SDG Programme.
Already, just two years' in, this is a decade that has been defined by sustainability strategies. Sustainability is, quite rightly, at the forefront of every exec's mind, and carbon neutrality is a target that data centres across the world are prioritising.
The last few years have seen data centres take up sustainability strategies at a phenomenal pace. But, this has only been possible thanks to the groundwork laid by the sustainability pioneers that have been flying the flag for decades.
Kass' previous roles include the EVP Head of Innovation IT operation and Sustainability Strategy for BASELAYER, the Head of Innovation & Strategic Development at NextEra Energy Resources, and the COO of International Operations for eBay, no less.
Susanna Kass has more than three decades of experience in the data centre industry, and it's almost impossible to top her sustainability credentials.
InfraPrime and fuelling the world's carbon neutrality drives
As the Co-Founder of InfraPrime, Kass has enabled countless organisations to achieve their goals of carbon neutrality.
InfraPrime works to help its clients reach this critical goal by 2028-30, through its decarbonisation services, and the implementation of the InfraPrime Net Zero PowerShell circular energy cloud sustainability solution.
And there is no better sign of the times than the fact that InfraPrime's client list includes big names such as Microsoft, Google, Equinix, ICEOTOPE, DCD, academic institutions across the world, and a number of other global organisations (including yours truly).
In fact, InfraPrime has also been chosen by the European Union for the Clean Energy project, to set the industry's clean energy standard.
Alongside this, InfraPrime also connects its client to a wide range of sustainability technologies, including hydrogen fuel cells, liquid immersion cooling, and carbon dioxide reuse and district heating.
Kass herself is an esteemed inventor of sustainable data centre solutions, with patented clean energy design and advanced modular technologies.
Stanford University's Energy Fellow, and a Charles Rudd Distinguished Lecturer
In addition to the invaluable assistance that InfraPrime provides at organisational-scale, Kass also works to inspire the next generation of data centre sustainability leaders.
As part of her role as an Energy Fellow at Stanford University, Kass collaborates with the Civil, Environmental, Mechanical, Electrical and Computer Science Engineer Masters students. She works to instil a holistic understanding of metastructures, and create sustainability-driven projects that promote 24/7 clean energy and deliver net-zero results.
Within the university, Kass is also a Climate Change Researcher and a guest lecturer in the Urban Sustainable Systems research programme.
Thought leadership and achieving the UN Sustainable Development Goals
Kass also acts as the Data Center Advisor for the United Nations Sustainable Development Goals.
Assisting with the implementation of these crucial targets, Kass brings together leaders in the private sector with public organisations and academics to reach sophisticated, future-proof solutions for the global data centre industry.
Kass is also one of the researchers behind The Clean Energy For Biden project, which paves the way for America to upgrade its existing infrastructure and work toward carbon neutrality.
And, as a cloud sustainability thought leader, Kass is a member of Climate 50 World's Top Most Influential Climate Leaders in Data Centers and Cloud, has worked across 17 countries, has been named a Top 50 Climate Change Leader, Top 50 Women Leaders in SF, Power 100 Women in Sustainability, and is a Charles Rudd Distinguished Lecturer.

Sussana Kass to speak at Data Centre LIVE London 2023
Data Centre Magazine is delighted to announce that Sussana Kass will be speaking at this year's Data Centre LIVE virtual event.

Data Centre LIVE London is a virtual conference, taking place on the 17th of May 2023. Taking to the virtual stage, some of the world's leaders in data centre technologies, security and sustainability will share their insights, in exclusive keynote speeches and dynamic fireside discussions.

We are thrilled to have Susanna Kass take to the stage to discuss sustainability and innovation for data centres in her keynote 'Zero Carbon Haven for People, Planet and Profits'. She will be joined by Nina Patel, the Co-Founder and Director of Metaverse Research for Kabuni, and many more.
This exclusive 1-day event is not to be missed, and will be live streamed to a global audience from 10:25am-2pm BST.