DartPoints buys Metro DC in continued expansion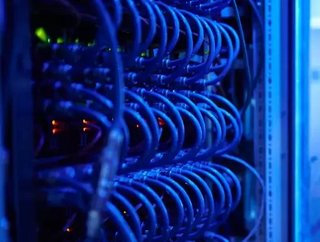 As part of an ongoing strategy to increase its presence in underserved markets, DartPoints has acquired Ohio-based data centre company Metro Data Centre...
Texas-based edge data centre provider DartPoints is continuing the expansion of its edge data centre network into Tier 2 markets and beyond. The newly announced acquisition of Ohio headquartered edge data centre operator Metro Data Centres is the latest step in the company's investment in increasing its footprint across the US. 
In August of this year, DartPoints announced its expansion strategy to acquire and build new colocation and edge facilities throughout the Southwest, Southeast, Upper Midwest and Mid-Atlantic regions of the US. The announcement came following the acquisition of a majority share in the company by Astra Capital Management, which is reportedly funding the expansion. 
"We're going to have an aggressive deployment plan, and an aggressive acquisition plan," said Scott Willis, president and CEO of , said in a statement at the time. "We're looking for prospective targets that are a good fit in our strategy."
It would seem that DartPoints has found its latest good fit. 
Headquartered in Dublin, Ohio, the company operates a single, high-tier colocation facility serving the Central Ohio region. 
In a company press release, Willis commented: "The acquisition of Metro Data Centres is a prime example of how we are executing on our strategy for regional growth aimed at improving interconnectivity. Metro Data Centres' solutions enable DartPoints to immediately deliver our capabilities into this exciting market and surrounding locations. The Metro Data Centres team has a long history of bringing innovative solutions to their customers, and we look forward to having them continue their work as a part of the DartPoints team."
The edge data centre market has grown steadily over the past few years, reaching a total value of $5.5bn last year, and expected to grow at a CAGR of 23% between 2020 and 2026. By 2026, the market is expected to .