EdgeMicro expands network with five new micro data centres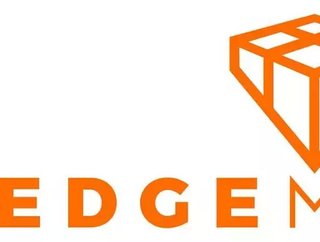 With five new micro data centres slated to come online in Q4 2020, EdgeMicro is set to almost double its footprint...
Colorado-based announced this week that it will almost of its micro data centre network. 
By the end of Q4 2020, EdgeMicro will bring five additional micro data centre facilities online in five US cities: Cleveland, Indianapolis, Memphis, Houston, and Pittsburgh, regions chosen due to being "underserved" by traditional data centre infrastructure while also having large population bases and industry presence. 
These facilities are a mere 20 feet long, small enough to transport on the back of a semi-truck, and are intended to help improve low-latency connectivity in Tier 2 and Tier 3 cities throughout the US, where connectivity and access to colocation services is currently restricted. The first EdgeMicro data centres went online at in Astin and Tampa and Raleigh. The company now operates a network of eight micro data centres across those three cities. 
The addition of five more micro data centres will almost double EdgeMicro's capacity. 
"Success of our initial locations has accelerated our deployment to the edge," said . The company already operates a network of eight micro data centres across the US cities of Austin, Texas; Raleigh, North Carolina; and Tampa, Florida.
"Our portfolio of eight strategically positioned micro data centres offer businesses the chance to connect to users and fully demonstrates our ability to scale in a rapidly growing edge market. By offering infrastructure closer to the end user, we lower latency and positively impact the bandwidth challenges that have been created by increasingly important work-from-home demands related to the COVID-19 pandemic," Hagan added in a press release on Tuesday.
Increased demand for EdgeMicro's services, as well as a rapid global expansion of the edge data centre network market, have driven significant growth at the firm, which launched in 2017. 
"Due to our expanding portfolio we are experiencing heightened leasing activity," said . "EdgeMicro's ability to deliver reliable, repeatable, colocation and connectivity is paying off for both our business partners and the mutual customers we serve."
The global edge data centre market is expanding rapidly. published at the end of last year projects that the market is set to grow at an annual rate of 20.5% between 2019 and 2025.
Similarly, released yesterday by analyst firm forecasts that, by 2022, 90% of industrial enterprises will utilise edge computing, a trend that is expected to massively drive adoption of edge data centre colocation services. 
"From the perspective of the multi-access edge computing ecosystem, software—edge application and solutions—promises the highest CAGR followed by services—telecom operators' services, cloud providers' infrastructure-as-a-service, and edge data centre colocation services," commented .