Equinix and Omantel launch new data centre in Muscat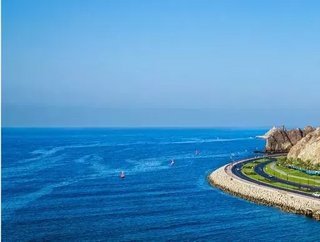 The 23,600 square foot facility is Equinix's first data centre in Oman...
Equinix and Omani telecom operator Omantel have opened a new data centre in the city of Muscat. Announced on Monday, the new facility is Equinix's first in Oman, a country experiencing significant IT infrastructure growth and increasing digitisation across its economy. 
It is Equinix's fourth data centre in the Middle Eastern region. 
"As IP traffic growth continues to accelerate, it is more important than ever that the IP peering community has a scalable, reliable and globally consistent Internet Exchange solution in all markets where they want to peer traffic," commented Kamel Al-Tawil, managing director for MENA, Equinix in a statement. 
"Oman is strategically positioned between Asia, Africa and Europe, and with our , we intend to create a hub that will allow drivers of internet traffic to efficiently peer, and expand operations across the world".
The new facility, Equinix MC1, spans 23,600 square feet of colocation space and is home to 725 cabinets providing the first world-class, carrier-neutral hub in Oman, according to the company. When fully built out, MC1 will have a total capacity of more than 2,150 colocation cabinets. 
The facility is directly connected to Omantel's undersea cable network, which reaches over 50 countries via a network of 20 undersea cables and seven landing stations - six in Oman itself and one in Marseille, France. 
, said: "Omantel provides cable landings and connectivity to more than 120 cities across the world… Additionally, Omantel is an investor in AAE-1 consortium—one of the largest and newest high-capacity connections between Asia, Africa and Europe. And through this partnership with Equinix, we believe we are well-positioned now to provide the current and future needs of carriers, content providers, and cloud providers". 
Equinix and Omantel's partnership began in 2018, with the goal of delivering data centre and interconnection services to customers in the Gulf. Customers will also have access to Equinix's other regional data centres for dual access to content providers. 
"Today, data centre infrastructure sits at the heart of global ICT and enables all of us to enjoy the cloud-based apps and services we use every day. The new IBX in Oman represents a significant step forward for Oman and the Middle Eastern ICT markets," said