Fortinet named the fastest-growing SD-WAN vendor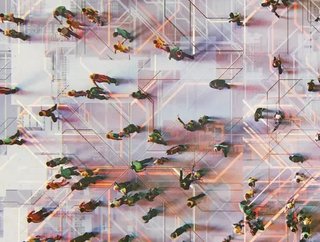 With 247% year-on-year revenue growth, Fortinet is the fastest growing SD-WAN solutions provider in the market...
Fortinet, the california-based cybersecurity solutions provider, has been identified as the fastest-growing provider of software defined networking in a wide area network (SD-WAN) solutions in the world.
Independent analysis and consulting firm Omdia released a new report last week containing statistics for the Q1 2020 data centre networking equipment market. found that Fortinet had reported year-on-year revenue growth of 247%.   
Furthermore, in a , Fortinet was also found to have the highest revenue growth change in SD-WAN equipment market share worldwide between 1Q19-1Q20, and currently sits as the second largest vendor based on revenue for SD-WAN hardware worldwide for 1Q20. 
"With the increase in work from home and adoption of multi-cloud, a truly effective SD-WAN solution must be able to be implemented anywhere. Fortinet's dedication to SD-WAN innovation has resulted in the industry's most extensive and secure SD-WAN solution, able to be deployed across the home, branch, campus and multi-cloud, " said Fortinet's EVP of Products and CMO, John Maddison. 
"Fortinet's continued positive trajectory in the SD-WAN market is a testament to our ability to deliver the best application experience and cost savings for our customers."
In a company press release, Fortinet attributed this market momentum to its ability to deliver SD-WAN anywhere – from home to branch to cloud – and support a variety of diverse use cases, including: Complex Fortune 1000 deployments, cloud-centric WAN and large scale deployments with a compact footprint. 
According to Fortinet customer, Kevin Morrison, VP ITC Operations at Rollins, "Fortinet Secure SD-WAN addressed our connectivity, security and management challenges with a comprehensive solution supporting advanced routing, SD-WAN and security in a single appliance. With integrated SD-WAN functionality and security, we are able to simultaneously improve application performance and our overall security posture. The current state of the world has really re-emphasized the positive impact of Fortinet Secure SD-WAN for us. We were quickly able to support remote employees and ensure continued connectivity globally, and we have also still been able to remotely test, implement, and deploy Fortinet solutions in our branch offices."   
Last week, Fortinet also announced the launch of a new Secure SD-WAN appliance: The solution is reportedly powered by Fortinet's purpose-built SD-WAN ASIC in a desktop form factor, with built-in bypass interfaces to deliver reliable connectivity during planned or unplanned outages.