Huawei to invest $23mn in third Thai data centre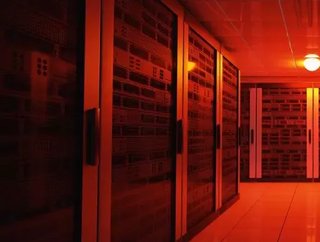 This latest project cements Thailand's position as the heart of Huawei's operations in SEA...
This week, Chinese tech leader Huawei plans to invest a further $23mn into the construction of a new data centre in the Thai capital of Bangkok.
The data centre, which is scheduled to come online in 2021 (presumably Q3 or Q4, although details are sketchy about Huawei's progress on the project so far) will be the company's third data centre in the country. 
Speaking at a conference titled "Powering Digital Thailand 2021: Huawei Cloud and Connect" on Wednesday, Abel Deng, chief executive of Huawei Thailand, framed the investment as the latest step in Huawei's plans to support Thailand's emergence as a digital and economic leader in the region. 
"We have our mission, which is to grow in Thailand and contribute to Thailand," said Abel at the conference. 
Huawei's two pre existing data centres in Thailand came online in 2018 and 2019, and are located in the country's Eastern Economic Corridor and Bangkok, respectively. According to Abel, this latest investment is equal in expenditure to those made into each previous data centre. 
Abel added, "We are confident of Thailand's potential to become ASEAN's first digital hub, and this will help Thailand's digital economy contribute to 30 percent of the GDP by 2030." 
Tech giants around the world are ramping up investment in different ASEAN countries, as an economic proxy war for the future of the region's digital economy heats up. 
Microsoft recently selected Taiwan as the in the area, announcing four major projects in the country, including the creation of a Taiwan based data centre region, the creation of a new cloud hardware team, the launch of an industrial ecosystem and an expansion of its cybersecurity capabilities, a move which represents its biggest investment in the country for 31 years.
Cloud giant Google has chosen to back Singapore and Indonesia's efforts. The company's first Asian data centre is a super high-tech urban multi-storey facility , and its first Indonesian facility was in March of this year.  
Huawei's ongoing investment in Thailand is clearly the beleaguered Chinese giant's best hope of remaining competitive in one of the fastest-growing economic regions in the world.