Micro-data-centre startup spotlight: Vapor IO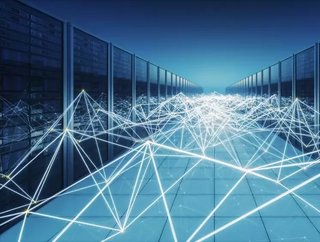 Texas-based micro-data-centre startup Vapor IO is using cutting edge networking to create distributed, virtual hyperscale data centre facilities...
2020 will be the year when data tonnage - the sheer amount of information that is generated outside a data centre and needs to be moved, processed and stored - starts greeting serious disruption in the industry. 
"By 2022, 70% of data will be created outside the data center or cloud, up from 40 percent today," said Gartner Analyst, . "How do we build a network to move that around?" 
One solution to this problem is the concept of data-thinning. This process uses distributed compute capacity to sort through data at the network edge, preventing main channels from becoming clogged with anything other than vital information. 
As the global data centre industry begins to restructure itself in a more decentralised fashion, micro-scale data centres are lowering the barriers to industry entry, and a wave of agile new startups are flooding into the market. These new players have to compete with the micro-data-centre offerings of established lodestones of the industry, like Schneider, Vertiv and Huawei, as well as telco operators like Ericsson - which are combining edge data centre infrastructure with their ongoing 5G rollouts. 
Meet Vapor IO
Founded in 2015, is based in Austin Texas and is overseen by CEO Cole Crawford, who also serves on the LF Edge Governing Board of the Linux Foundation. 
The company's proprietary platform Kinetic Edge uses cutting edge networking and connectivity to combine a distributed network of micro-data-centres into a single virtual facility, which its colocation customers can then access from multiple locations. Kinetic Edge is a fully-integrated system of edge colocation, networking, and exchange services that operates at city-scale in key metropolitan regions. The Kinetic Edge uses custom data centers, dedicated fiber, and networking services to deliver a complete solution for infrastructure edge computing.
The company also builds its own data centre modules, the , as well as its own edge enclosure hardware, the Vapor Chamber. Back in January, Vapor IO closed out a Series C funding round led by pre-existing investors Berkshire Partners and Crown Castle. The round brought the company's total Series C funding to $90mn, which it will use to further build out its Kinetic Edge platform across 36 markets by the end of next year. Vapor IO's Kinetic Edge is currently deployed in Chicago, Atlanta, Pittsburgh and Dallas, and the company has also begun pre-construction activities in 16 additional markets.  
"By deploying Vapor IO's Kinetic Edge exchange, colocation, and networking services in the top U.S. markets, we provide a platform to deliver low-latency edge capabilities at the intersection of the wireline and wireless networks," said Crawford in a . "With a total of 36 multi-site markets coming online over the next 24 months, we expect to be the largest provider of edge colocation, edge networking, and edge exchange services in close proximity to the last mile networks."
Last month, Vapor IO launched with large scale industry player Digital Realty. The relationship allows colocation customers in Digital Realty's facilities in Atlanta, Chicago, and Dallas to access Vapor IO's Kinetic Edge interconnection technology. This initial deployment supports companies looking to test and validate new edge-native applications and workflows that connect and coordinate traffic exchange between PlatformDIGITAL and Vapor IO's Kinetic Edge deployments. 
Chris Sharp, CTO of Digital Realty, commented: "By integrating Vapor IO's Kinetic Edge Exchange into Digital Realty's campuses as part of PlatformDIGITAL, workloads in these locations can elastically span from the core to the edge, enabling new distributed workflows that dynamically scale digital business.