Microsoft to create Chilean data centre region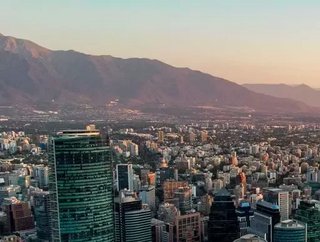 The 'Transforma Chile' programme will see the multinational's biggest investment in the region to date...
Microsoft has announced plans to accelerate growth and business transformation in Chile, including building a new data centre region
The multinational has had a presence in Chile for the past 28 years, but the new initiative will see the company make its biggest regional investment yet.
In preparation for the 'Transforma Chile' initiative, the technology giant has developed a robust skilling plan for up to 180,000 Chileans and set up an advisory board of local leaders to create opportunities that will succeed in the digital economy.
According to the International Data Corporation (IDC) Microsoft, its partners and cloud-using customers will together generate an estimated $11.3bn in new revenue and add an estimated 51,000 new jobs to the Chilean economy over the next four years.
Local development
As part of the initiative, Microsoft and Fundación Chile are advancing work with TP Digital, which has already connected more than 500 teachers and 9,000 students of technical and professional institutions in the northern region of Chile, including Tarapacá, Antofagasta, Atacama and Coquimbo. They will expand across the country with an educational platform that enables tutorials and cloud services for remote learning.
By creating new job and educational opportunities, Microsoft's presence in the region will have a significant impact on the skills of the local workforce. Marcos Kulka, CEO, Fundación Chile, believes the digital transformation of Chile will significantly impact people's lives for the better. 
He said, "One of our main challenges we face as a society is to train the workforce for the opportunities that come with digitalisation. That's why we celebrate Microsoft's digital skilling initiative that will allow more people to access knowledge, generating better career paths and accelerating companies to have critical talent."
As part of Microsoft's plan to support local growth, the company created its advisory board with the Centro de Innovación de Universidad Católica Anacleto Angelini and a community of local leaders. The Board will promote economic recovery and provide recommendations to the government regarding the demand for areas of skilling, share best practices, track progress, and improve employment opportunities.
Felipe Bunster, General Manager, Mutual de Seguridad CChC, said the move will have a significant impact on local businesses. "The long-term investment in the country will improve opportunities for everyone. As Microsoft's partner on our own digital transformation journey with the cloud, we are investing in Chileans' well-being, with the goal to protect Chilean workers, using the cloud to provide new ways to create safer labour work environments."
Digital transformation
The new Chilean data centre region will also be joined with Microsoft's global cloud infrastructure – which is currently the largest in the world. The hub will provide local businesses with a competitive advantage across Chile's key industries, such as energy, agriculture, finance, health, travel and manufacturing – by providing faster access to cloud services, as well as the ability to store data within the country.
'Transforma Chile' will, says Microsoft, drive development through its data centres and cutting-edge services. There are plans in place for Microsoft Cloud to increase remote work communications and learning through services like Microsoft Teams. The reliability and scale of services from Chilean businesses will also enable the public and private sectors to innovate with the latest developer tools.
In line with recent global trends, the Chile data centre region will also support Microsoft's sustainability goals, including their commitment to switch to 100% renewable energy supplies by 2025. The hub will also deliver Azure Availability Zones, which can enable cloud applications to be highly available with additional tolerance to data centre failures.
Microsoft President Brad Smith commented on the initiative, saying Microsoft was keen to create a new form of infrastructure in the region. "We aren't building a data centre just to power our own business, but to provide critical investment in Chile's infrastructure that will serve all the people who live here and customers who operate here. Just as railways, power plants, highways, and airports helped Chile move into the future, today's data centres have become the cutting-edge infrastructure of the 21st century, he said.
"Our data centres near Santiago will make computing more accessible at even faster speeds, providing a new and secure platform for every part of the economy and supporting President Piñera's and Chile's ambitious digital agenda," Smith added.
Microsoft has been expanding its footprint with several new cloud regions over the past year. Earlier this week, the company announced a new sustainable data centre region in Denmark, which shortly followed the unveiling of a similar project in Sweden. Outside of the Nordics, Microsoft revealed plans for major infrastructure investment in Athens and Taiwan over the Summer.