NOS to bring AWS to Portugal, Spain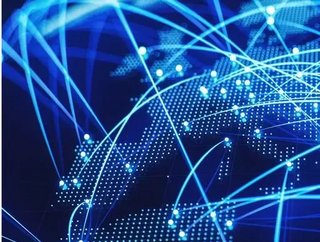 A top Portuguese telecom company has implemented state-of-the-art cloud services in Iberia...
Spain's biggest communications and entertainment group, NOS, has announced the provision of cloud services in Iberia by joining forces with Amazon Web Services.
Called AWS Outpost, the new collaboration provides on-site equipment that connects via local networks to the AWS service and then offers high data processing capacity hosted in Portugal.
The AWS Outposts configuration will enable companies to speed up their IT upgrades and provide them with tailored cloud services. Businesses will benefit from better data storage security, flexibility of service, a reduction in cost and easy scalability.
The service is directly beneficial to companies in Portugal that have a very high volume of data that requires accelerated processing with minimal latency. The on-premises system enables local data management and or storage, which can be supported by AWS. The Outpost services include applications that can communicate with other on-site systems and generate almost real-time responses if required.
AWS Outpost is particularly useful to entities based in highly regulated industries. The service gives them the required ownership, control, and secure handling of the stored data, as part of a fully managed, consistent, hybrid system that extends API and tools to on-premises or co-location space.  
NOS is already a leading global telecom organisation, with a 5G-ready network, Pay TV, next generation broadband services and a wide portfolio of business services including ICT, IoT and cloud services. The telecom will begin delivery of the new hybrid service in Iberia using a data centre based in Portugal. 
Companies and organisations in the following sectors are predicted to be the first beneficiaries of NOS's collaboration with AWS Outpost. They are healthcare, banks and insurance, industrial automation, and content production.
Board Director of NOS, , explained, "This relationship reflects NOS's commitment to offer the most innovative and advanced services to the Portuguese business community. No one has any doubt that cloud computing is one of the main drivers of the digital transformation of companies. This is the start of a range of initiatives with AWS that will allow NOS to develop and consolidate its positioning as a benchmark supplier of Cloud and Edge Computing solutions to the B2B market".
, Managing Director, Iberia, Amazon Web Services EMEA SARL, added, "We are excited to be working with organisations, from small businesses to large companies, and AWS Partners in Portugal to help them grow and drive economic productivity for the nation."
He added: "NOS is a great AWS partner to help our local customers develop offerings that enhance customer experiences, improve business performance and accelerate their digital transformation, while leaving the responsibility of managing the infrastructure to us."
NOS was required to meet several criteria on security, capacity, and innovation before the partnership with AWS Outpost was formed. NOS staff also received training in AWS Outpost prior to the system being integrated into NOS's cloud solutions portfolio.