Red Hat updates OpenShift for the edge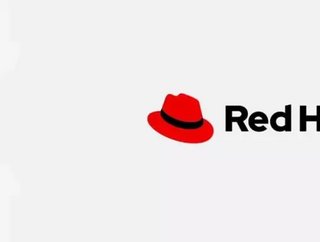 The new round of updates services supports greater AI, ML and digital manufacturing workloads at the edge...
IBM's software solutions subsidiary just announced a new, generational update to its popular application platform. The round of improvements brings new products and capabilities to the company's customers, aimed at supporting the development of edge computing strategies and hybrid cloud architectures. 
In a on Monday, Red Hat showcased new features in its and solutions. These developments will supposedly help organisations handle increasingly demanding edge workloads in hybrid cloud data centre infrastructures, like the increased application of artificial intelligence (AI), machine learning (ML) and industrial manufacturing. 
"The next generation of hybrid cloud applications isn't confined to a corporate data centre or even a public cloud deployment; instead, these innovations will exist at least in part at the edge of global networks, answering consumer demands and solving business challenges with the power that comes from near-real-time processing and analysis," said Red Hat Senior Vice President and Chief Technology Officer, Chris Wright. 
He added that, "This future at the edge is powered by data, 5G, Linux containers and Kubernetes. Edge computing has become an integral part of Red Hat's open hybrid cloud strategy as we work with our ecosystem of customers, partners and communities in developing and maintaining the open technologies for innovation at the edge."
There are three major updates to Red Hat's service that have been announced: 3-node cluster support within Red Hat OpenShift 4.5, which effectively enables full Kubernetes functionality at the network edge by combining supervisor and worker nodes for a smaller footprint; cluster management, which allows users to manage thousands of edge sites via a single consistent view across the hybrid cloud; and another round of general operating system improvements of Red Hat's Enterprise Linux system. 
"Exciting new applications in 5G networks will be enabled by edge computing, cloud-native technologies and the hybrid cloud. Our continued collaboration on the Red Hat OpenShift based Unified Edge platform enables service providers to tackle operational challenges associated with deploying the entire edge infrastructure including networking at-scale in an extremely efficient and optimised manner," commented Suresh Krishnan, Chief Technology Officer at Red Hat ecosystem partner and customer Kaloom. "Kubernetes has become the standard for container orchestration on compute and Kaloom is excited to see that Red Hat OpenShift continues to evolve to meet the needs of service providers."