Telefonica launches new edge data centre solution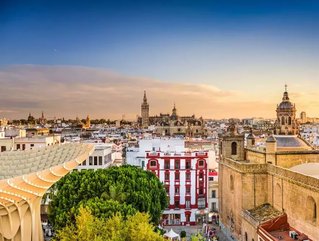 The deployment of new VDC-Edge nodes gives customers in Andalusia access to big data storage and low latency processing capabilities...
Communications technology provider has launched a for customers in Seville and the surrounding areas of Andalusia. The new capabilities join existing nodes active in Madrid and Barcelona. 
Announced at the Tourism Innovation Summit held in Seville on November 26, the new Virtual Data Centre Edge (VDC-Edge) solution will reportedly allow for the processing and storage of critical data in close proximity to the devices that generate it and the customers that use it. 
Telefonica executive , head of VDC and Hosting at Telefónica Tech, said at the event that the VDC-Edge solution will be a key driver of a revolution in the internet of things (IoT) and cloud computing sector. 
"Edge Computing provides a unique opportunity to bring the latest technology to all areas of society, enabling in regional locations capabilities previously only available in large centralised data centres. Thus, strategic sectors for the Andalusian economy such as tourism, aeronautics, agri-food and ports can significantly improve their competitiveness and create new and differential solutions" he said. 
VDC-Edge can, Telefonica claims, deliver ultra low-latency processing for massive data loads using high bandwidth connections. The company has stated that, "The capabilities offered by the Edge Computing nodes, together with Telefónica's extensive fibre network and the progressive implementation of 5G, open the gateway to a wide array of state-of-the-art services," highlighting services that require large data processing capabilities and 10-millisecond latencies, like 8K video streaming for telemedical applications, real time artificial intelligence deployments, distributed robotics, cloud gaming, autonomous vehicles and mixed reality solutions. 
Last month, Telefonica was chosen by industry analysis firm Transforma Insights as one of the . 
"We are working in the evolution of our vision to take IoT and Big Data Services to a next level, creating an independent, flexible and faster organization and a more comprehensive approach to the market. This is a game changer and our value proposition stands out because we offer complete and extensive end-to-end IOT solutions, combined with our capabilities in big data and artificial intelligence. We help and support our customers in all that journey, from sensors to value extracted from data," commented , Global Director of IoT and Big Data at Telefónica Tech.