What is Data Centre Automation?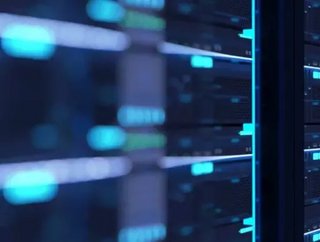 Data centre automation allows data centres to work functionally without human interaction or administration...
Without the need of human interaction at data centres, automation increases the efficiency of the facilities by reducing the time required by I.T. to perform daily tasks. This creates more free time for humans and means that consumers benefit from quick automated services on a large scale. 
Data centre automation is mainly distributed via software solutions which can allow access to the centralised resources. This allows the servers, storage and networks and other tasks to be automated. 
Not only does data centre automation free up human time, it also has a vast array of other benefits for the businesses using it. For example, it can enforce the processes and controls of the facility in accordance with relevant standards and policies. It can also help with the automation of daily tasks such as updating, reporting and patching. 
It also helps to deliver insights to server nodes and can also create and programme the scheduling and monitoring procedures within the facility. 
Why use Data Center Automation?
With the vast amounts of data that businesses need to access and process, along with the rate at which businesses are operating nowadays, manually monitoring this data just isn't efficient anymore. Therefore, the need for automation has significantly risen as it can autonomously work through operations and tasks. 
Alongside data centre automation, it is incredibly useful for businesses to acquire infrastructure which supports an API. This will not only benefit the company by saving them time, money and vital resources, but it will also allow customers to migrate their data and workloads between cloud platforms. 
With the COVID-19 pandemic seeing more and more businesses move online and encourage their employees to work remotely for the foreseeable future, data centre automation is allowing companies to do so with ease. With less need for human presence at the facilities, it will allow for a reduction in human interaction, making them a safer working environment. 
Configuration Management Tools to check out
There are many different management tools that can facilitate the automation of data centres and companies. Here are a few examples: 
Chef - There are three components to Chef; Inspect, Habitat and Chef. It provides a framework for writing recipes, focusing on either the entire infrastructure or a single component. The three components can all be used together for a full DevOps framework. 
Amazon Web Services (AWS) CodePipeline - a delivery service which is fully managed. It helps with the automation of the building, testing and deployment of release process phases, facilitating fast and reliable infrastructure updates. 
Terraform - an open source tool which allows companies to produce, change and improve their production infrastructure. It codifies APIs into files which are then shared and reviewed within the company.
Ansible - acquired in 2015 by Red Hat, Ansible is a software framework which can support the development of DevOps and continuous delivery.