DCI to build $400mn, 36MW data centre in Sydney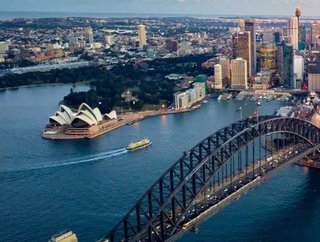 DCI Data Centres' new facility, a hyperscale data centre adjacent to its existing Sydney site, will be ready to spin up in Q4 of 2022...
Australian data centre operator this week that it has received development approval to begin construction on a new hyperscale facility in the western end of Sydney.
The new site, SYD02, will be constructed on the same property as the company's current SYD01 data centre. Whereas DCI's existing facility is an 11MW installation, the new build will - upon completion - have a projected IT load capacity of 36MW. 
According to DCI's press statement, the project will cost $400mn and be purpose built to meet the colocation needs of hyperscale hyperscale cloud, content and managed service providers.
"The team are delighted to have secured this approval which will be a crucial part of our three-stage strategy for this key site," commented DCI's Chief Executive Officer Malcolm Roe, in a statement to the press. 
He added that, "We are also very excited to be leading the industry in delivering new cooling technologies to significantly enhance our power utilisation effectiveness and minimising our impact on the environment." 
Details regarding the SYD02 facility's power generation, cooling and energy management capabilities have yet to be announced. However, DCI says that it expects the data centre to "set industry-leading benchmarks for water and energy efficiency," adding that the project will stimulate the local economy and create jobs, both at the construction and operational stages. 
The SYD02 development comes on the heels of an additional planned facility in Adelaide, the first Tier III/IV data centre in southern Australia. The project was in August last year and joins the company's existing Adelaide data centre, which has been in operation for more than 20 years. 
DCI, which is a wholly-owned subsidiary of Canadian investment and asset management firm Brookfield Asset Management, plans to continue to expand its presence in Australia and New Zealand as the demand for digital infrastructure grows. Reports on the period between 2017 and 2021 estimate regional data centre industry growth , not taking into account the dramatic uptick in data centre spending and demand due to the ongoing COVID-19 crisis. 
In addition to its ANZ expansion, DCI Data Centres also claims to have plans to develop its presence in Asia.