Japan rapidly expands its data centre colocation services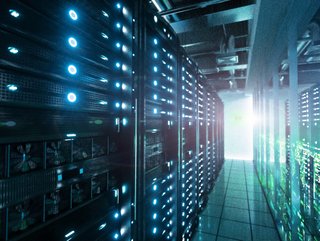 Data facilities in Tokyo alone are expected to double in the next three to five years, making the city the second-biggest data centre hub in Asia after Beijing
With Japan continually capitalising on its data centre colocation services growth, the country continues to excel in sustainable digital transformation
As digital transformation continues to impact businesses and services worldwide, Japan is truly reinforcing its position as a global leader in meeting demand. With data centre services on the increase, Japan holds a very strong technological infrastructure and a commitment to sustainability that truly sets it apart.
It has been reported that data centre colo services in Japan is also being driven by an increased adoption of cloud computing services and the Internet of Things (IoT). The country has strong technological capabilities which has made it an attractive location for businesses aiming to leverage rapidly advancing technologies.
Building new data centres to advance technological infrastructure even further
With 5G, AI and increasing demands for digital capacity from businesses, the global data centre industry is only continuing to grow. Japan in particular has more than 100 operational colocation data centres, with most of its colocation facilities being developed according to Tier III standards.
Data facilities in Tokyo alone are expected to double in the next three to five years, making the city the second-biggest data centre hub in Asia after Beijing.
The country boasts very strong infrastructure and consequently able to provide a solid foundation for the growth of its technology sector. In addition, its internet network is highly developed and offers a reliable power supply, as well as advanced cooling systems for its data centres.
Companies are already seeking to advance their digital transformation solutions in Japan. In particular, APAC real estate firm GLP has already commenced construction of its first data centre in Tokyo.
Construction is taking place on a 3,400 sqm (36,600 sq ft) site. The three-story building is expected to be ready for service by February 2025 and offer 10MW across 8,700 sqm (93,650 sq ft). Two more buildings are set to follow, offering 10MW and 11MW respectively.
Companies like Google and Digital Edge are already continuing data centre operations in the region too, highlighting how attractive the country is for development in the technology sector.
Data centre development also continues to be popular in Japan due to the sustainability of the region, as it is one of the most eco-friendly countries in the world.

In 2020, the Japanese government announced that it would be subsidising 50% of new data centre building costs towards ensuring that they are zero carbon-emissions. In addition, they also stated that they would contribute to upgrades of existing data centre facilities as part of a US$7.3bn initiative to innovate the data centre industry in a sustainable way.
******
For more insights into the world of Data Centre - check out the latest edition of Data Centre Magazine and be sure to follow us on LinkedIn & Twitter.
Other magazines that may be of interest - Mobile Magazine.
Please also check out our upcoming event - Cloud and 5G LIVE on October 11 and 12 2023.
******
BizClik is a global provider of B2B digital media platforms that cover Executive Communities for CEOs, CFOs, CMOs, Sustainability leaders, Procurement & Supply Chain leaders, Technology & AI leaders, Cyber leaders, FinTech & InsurTech leaders as well as covering industries such as Manufacturing, Mining, Energy, EV, Construction, Healthcare and Food.
BizClik – based in London, Dubai, and New York – offers services such as content creation, advertising & sponsorship solutions, webinars & events.