Transforming services nationwide with edge computing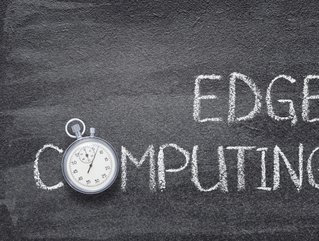 Simon Michie, CTO at Pulsant explains how edge computing presents a huge opportunity for service providers and app-creators
The edge is often described as an evolution rather than a revolution in the way organisations access computing. Yet the relocation of computing power much closer to end-users is a significant departure from the standard public cloud model. It eliminates the constraints of geography and stands to unleash a vast range of new SaaS applications, creating use cases and business opportunities previously unimaginable. Its potential is huge. Statista estimates the worldwide edge market will grow to $250.6bn as soon as 2024.
This growth will be driven by the synergy of edge platforms, 5G technology, fibre-to-the-premises and AI, delivering advanced, high-speed, high-capacity services and applications to all areas. Companies providing online services or building applications will have access to vast new markets and a platform for higher levels of performance and innovation. 
Understanding the use cases
The edge is transformative for providers because even if they are hundreds of miles from metropolitan data centres, businesses and consumers will be able to deploy AI-based applications that consume masses of data, benefiting from low latency and reduced backhaul costs. 
Whereas it would previously have been impossible to sustain high-speed data transfers necessary for AI, edge enables applications to run analytics locally once models have been trained on masses of data in the public cloud. These advanced capabilities open the door to industrial IoT applications such as digital twin technologies that reshape manufacturing and logistics operations or advanced automation to transform the efficiency of manufacturing, extraction and refining processes, even in isolated sites. 
Importantly, edge enables companies to create new services and solutions, processing data close to where their customers use it. In gaming, multi-player contests will be possible in any location, while in healthcare, edge computing will enable sophisticated remote diagnostics, 3D-imaging, and monitoring. New applications will transform the customer experience, allowing for greater automation, faster responses, and the use of augmented reality. 
Getting edge right
However, the success of this major shift in computing capability depends on certain key elements. These include a broad, functioning ecosystem that encompasses the telecommunications service providers, along with the public cloud providers and specialists in microservices, containerisation and virtualisation and related fields. Above all, it requires a scalable national network of edge data centres to ensure every end-user, regardless of location has low latency, high-bandwidth connections to their edge workloads and their data in the public or private cloud.
It is a critical requirement to avoid congestion as network traffic increases. Market intelligence company IDC expects the number of installed IoT-connected devices to hit 40 billion by 2025, for example, and the number of daily data interactions per person to rise from 601 in 2020 to almost 5,000. Any edge computing platform must be scalable and have a high-speed network to ensure the sub-five-second latency necessary for many applications such as IoT or gaming. 
High levels of performance and security are also essential, so service providers need to select best-of-breed partners, avoiding reliance on a single vendor. A nationwide edge computing platform deploying a high-speed fibre network with route diversity and resilient connections to the full range of public cloud vendors is, therefore, a necessity. 
For all service providers and solution-builders, the advent of edge computing is a major step forward, enabling the delivery of solutions quicker and more directly, using edge orchestration platforms to support workloads. With the right purpose-built edge platform, companies can enter new markets, create new use cases and achieve significant increases in scale and revenue.