Who is NorthC Datacenters? The Dutch data centre provider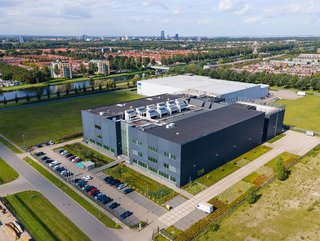 Following the company's recent news about hydrogen power, we profile NorthC Datacenters, a colocation and cloud services provider based in Holland
Located in Oude Meer, the Dutch province of North Holand, NorthC Datacenters is a colocation, connectivity, and cloud provider, which offers its services to customers across the Netherlands.
It was formed in July 2019 by merging NLDC and the Datacenter Group (TDGC) and has a portfolio of 10 data centres with approximately 80,000 square metres of space, and 65MW of power capacity. All of NorthC's data centres are powered by 100% green energy.
Led by Chief Executive Officer Alexandra Schless, NorthC's management team includes Chief Commercial Officer Bart Van Aanholt, Chief Operating Officer Jarno Bloem, and Director of Finance Jolanda Rock
The team also includes Corporate Finance Director Thiem Schoonderbeek, M&A Director Maarten Goeman and HR Director Yvonne Mooij. Last year, the company acquired IP Exchange, which enabled it to add a further two data centres in Germany to its portfolio.
Building sustainable data centres: becoming carbon-neutral by 2030
One of NorthC's most prominent missions is to become carbon-neutral within the next decade. It aims to achieve this on the basis of sustainable pillars. These are 100% 100% green energy, modular construction, green hydrogen and optimal use of residual heat obtained from its data centres.
It is also using green hydrogen, as found in its Groningen data centre. The facility is one of the first in the world to have made its emergency power supply completely CO2-neutral. Data centres usually use diesel to provide the emergency power supply with energy. However, NorthC has the ambition to make all its emergency power supplies as CO2-neutral as possible in the coming years. According to NorthC, this can be achieved by mixing green energy, green hydrogen, wind and sun.
The company is currently looking at whether we will eventually be able to produce green hydrogen ourselves thanks to the smart use of our own generated solar and wind energy. Then we are no longer dependent on other parties for our primary and emergency power supply.