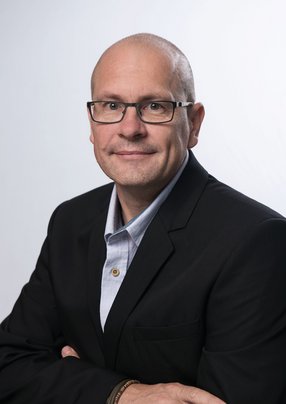 Rory Reid
HOD: Data Centres, Master Power Technologies

MPT (Africa) and DPA (South Africa) are transforming the DC environment and their respective regions through the power of data and regional development.
There is something important happening in the Africa Data Centre world. "We are the biggest Data Centre (DC) support company in Africa for overall turnkey solutions," establishes Meno Parsons, CEO of Master Power Technologies.
"No other company on the African continent offers what we do in such a true turnkey fashion. Our offerings range from UPS, generators, boards, automation, modular DCs, monitoring & control systems and their hardware, Tier III & IV DCs and all their support services (such as site engineers and technicians) in one business service offering.
"This is why we're successful; this is why our clients stay with us."
Menno Parsons studied Electrical Engineering at the University of Port Elizabeth and worked for Siemens before establishing Master Power Technologies (MPT) in 1999. Since then, he has created and been at the helm of MPT ‒ a company recognised for its effective, comprehensive DC services across the entire African continent. MPT is "in Africa, for Africa".
As one of the most extensive and most successful turnkey DC providers on the continent, specialising in design, build and managed services, MPT believes that data drives the digital economy and that access to data should be a basic human right.
"Besides just generating local revenue, we are committed to local skills development. For this reason, when we build a DC in any African country, we incorporate and empower as many locals as possible throughout the journey, which may potentially lead to permanent employment of local content." says Rory Reid, Head of Department for Data Centres at MPT. "Our DC handover extends beyond delivering only a site; we continue to support our clients in areas such as operations, maintenance, remote monitoring or whatever it may be, for that DC."
Reid has a lengthy electrical industry background where he has witnessed the invariable link between economic growth and data. He now leads the DC business as Head of Department to support the massive increase in demand on the continent.
"In a developed world, you don't notice the massive impact of technology challenges," says Jacques de Jager, Chief Operations Officer at Digital Parks Africa (DPA). "Nevertheless, Africa has its challenges, and they are not all, obviously technology-related."
Speaking from DPA, de Jager says: "Unfortunately, many parts in South Africa are underdeveloped, leading to various challenges such as increased cost of living, unusual power outages and transportation issues. Luckily, the digital world's empowerment through connectivity solves many of these problems.
Jacques de Jager's career started in the information and communications field, focusing on Enterprise and IT-space type deployments and management thereof. He moved on to work for enterprise companies, managing their IT environments in the DC space. De Jager is currently Chief Operations Officer at Digital Parks Africa (DPA) which is now one of South Africa's fastest growing DCs.
"DPA adopts modern technologies and energy-efficient backup power infrastructure that guarantees an uptime of 99.999%. The facility, which has a Utility capacity of 22MVA, has been purpose-designed to quickly scale up to meet customer demands, in line with its commitment to grow the South Africa Data Centre market. Besides the obvious needs of the digital economy, Industry 4.0 also requires a robust technological communications infrastructure, which DPA can provide." concludes de Jager.
MPT and DPA are two distinct companies that work in close collaboration to meet the growing demands for large-scale data services, hosting, and DC operations. Both are effective operators in the DC world, and they contend with similar considerations and have common problems for which to offer solutions, albeit in different ways.
Read the full story HERE.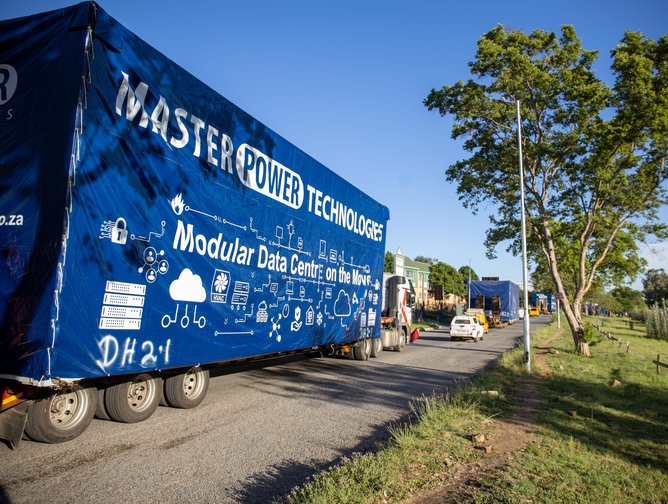 Master Power Technologies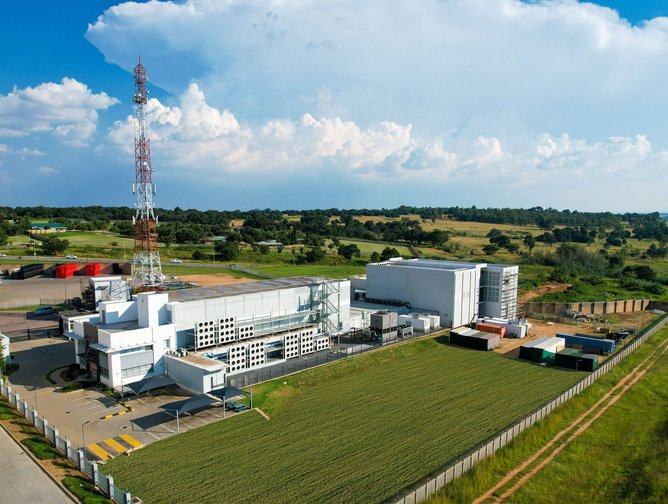 Digital Parks Africa
"Our ESG and DE&I programs are pivotal to ensuring that we not only strive to deliver excellence in data centre development and operations, but we also provide a welcoming and thriving work environment for our people along with developing strong connections with the communities in which we operate."