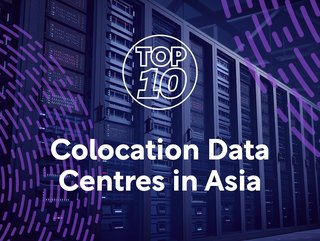 Top 10 colocation providers in Asia
Leading colocation providers across Asia include the likes of BDx, Princeton Digital Group, STACK Infrastructure and Equinix
The data centre colocation market in APAC is expected to grow from US$15.5 million in 2021 to US$47.9m by 2028 at an estimated CAGR of 17.5% across the same time frame thanks to substantial growth in the e-commerce and IT and telecom industries. This is down to the increasing population and rising penetration of the internet which, as a result, has boosted the construction of data centre colocation facilities. Princeton Digital Group names Singapore as a leader in the colocation market in the region.
With this in mind, Data Centre Magazine takes a deep dive into some of the top colocation operators in the region.
A leading data centre, colocation, and hybrid cloud solutions provider in the Asia Pacific, Big Data Exchange (BDx) empowers enterprises to scale across the world's most influential markets. The brand boasts a portfolio of facilities spanning across the likes of China, Hong Kong, Indonesia, and Singapore. All BDx data centres are network-dense high-density data centres (HDDC) providing flexible and scalable power densities. The company, BDx says, offers customisable colocation solutions with space, power, connectivity and on-site services, ensuring 24/7 operation.
Keppel Data Centres offers a comprehensive range of wholesale, build-to-suit and colocation solutions across Asia-Pacific as well as Europe. Its broad range of colocation services to leading blue-chip brands, financial institutions and government agencies - all of which demand high availability and minimal downtime to their systems - makes it a leaving player in the colocation market in the region. Keppel says that every solution is specially customised to meet the specific needs of requirements which, in turn, result in the design of environmentally-friendly data centres from the ground up.
Princeton Digital Group's managed colocation services provide advanced power and cooling technology, physical security, as well as comprehensive technical and connectivity services. Its pan-Asian data centre portfolio includes 21 data centres in 15 cities across six countries, including China, Singapore, India and Malaysia. The brand has plans to expand into other markets across the region to unleash the growth potential of global hyperscalers and enterprises.
China Telecom offers customisable data centre infrastructure management services and a colocation footprint spanning more than 400 data centre facilities in Mainland China and overseas. China Telecom has professional IDC service teams to provide its client base with convenient, high-quality services. The stability of its network, China Telecom says, is a cornerstone in providing its customers with safe, reliable and stable IDC services and solutions.
Expanding into APAC in 2021, STACK has facilities in Osaka, Seoul and Tokyo with plans for further expansion across the region in the works. Its 72MW KIX01 Campus for example, located in Osaka's eastern suburb of Keihanna, offers multiple solution options, from colocation to custom build-to-suit, provide hyperscale, cloud, and large enterprise clients with the scalability to meet future growth demands. STACK provides digital infrastructure to scale the world's most innovative companies, offering a comprehensive suite of wholesale build-to-suit, colocation, and powered shell solutions - with ESG at the heart of its business.

Owned by Japanese IT solutions firm KDDI, Telehouse's data centre platform across APAC. In the region, KDDI/Telehouse operates colocation data centres in established markets like China and Japan, as well as emerging hot spots like Vietnam. It has 12 locations across Asia, including Hong Kong, Singapore and Thailand. Telehouse Hong Kong loud Computing Complex (CCC), for example, is one of the largest and most technologically advanced carrier neutral data facilities in the region and wider APAC area, and offers bespoke packages in colocation, diverse connectivity and virtualisation solutions.
Via its colocation services, STT GDC helps its clients configure and support high-power density deployments to accelerate business growth. It offers a full range of solutions for physical security and power consumption. Its colocation facilities enable speedy deployment of connections to physical and cloud infrastructure. Colocation services are available across the Asian continent and beyond, including in the likes of India, where STT GDC has been recognised as a leading colocation service provider, having received the Frost & Sullivan colocation service provider of the year award five times consecutively.
Digital Realty has data centre facilities across eight metropolitan areas in APAC, including Chenna, Hong Kong, Osaka, Seoul, Singapore and Tokyo.
Digital Realty, via PlatformDigital, allows clients to have confidence and control with its colocation product family, it says. The carrier-neutral data centre giant positions itself at an advantage in the colocation space through its powerful performance, flexibility and resilience, security and commitments to sustainability, among other attributes.
From secure cabinets and custom cages to dedicated vaults and build-to-suit data centres, NTT offers flexible and customisable data centre solutions. With a presence in seven countries across APAC - Hong Kong, Indonesia, Japan, Malaysia, Singapore, Thailand and Vietnam - the solutions NTT offers, along with its colocation products, are designed to fit the unique business and technology needs of businesses across Asia Pacific.
Named a leading global colocation and interconnection vendor by IDC, Equinix's Asia Pacific data centres provide access to Asia's thriving banking, commerce, manufacturing and telecommunications marketplaces and has dynamic connections to more than 3,500 customers, more than 630 data networks and more than 1,140 cloud and IT service providers. Colocation services are available across a significant part of its portfolio, including Mumbai in India, Jakarta in Indonesia, Osaka in Japan and both Johor and Kuala Lumpur in Malaysia.
******
For more insights into the world of Data Centre - check out the latest edition of Data Centre Magazine and be sure to follow us on LinkedIn & Twitter.
Other magazines that may be of interest - Mobile Magazine.
Please also check out our upcoming event - Cloud and 5G LIVE on October 11 and 12 2023.
******
BizClik is a global provider of B2B digital media platforms that cover Executive Communities for CEOs, CFOs, CMOs, Sustainability leaders, Procurement & Supply Chain leaders, Technology & AI leaders, Cyber leaders, FinTech & InsurTech leaders as well as covering industries such as Manufacturing, Mining, Energy, EV, Construction, Healthcare and Food.
BizClik – based in London, Dubai, and New York – offers services such as content creation, advertising & sponsorship solutions, webinars & events.