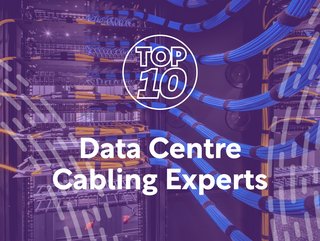 Top 10 data centre cabling experts
Data Centre Magazine compiles a list of the globe's leading cabling experts serving the data centre industry
With an ever-growing pressure mounting on the technology industry and the data centres that support it, the data centre sector's value as the backbone of our digital world is becoming increasingly recognised. One vital element to data centres propping up digital infrastructure is cabling, the intricate web of which ensures the seamless flow of large quantities of information.
In this Top 10, Data Centre Magazine showcases a handful of the world's leading data centre cabling experts, who are key in ensuring the smooth operation of data centre facilities and operators worldwide.
Furukawa Electric supports a wide range of data centres, from enterprise data centres to hyperscale data centres, thanks to its technology of optical transmission, power transmission and functional materials in devices. Its easy-to-install, high density, high quality optical transmission and connection solutions and multi-fibre connectors enable low loss and short time connection due to its dimensional accuracy.
With the mission to use environmental sustainability to transform the industry, Panduit takes a customer-centred approach. For example, its Vari-MaTriX HD cables and small diameter 28 AWG patch cords reduce waste and help align its efforts to its customers' sustainability objectives. Paduit has a comprehensive portfolio of bandwidth and mission-critical physical infrastructure for data centre, enterprise, industrial and campus networks with an exhaustive fibre optic solutions offering.
From LAN cabling to fibre and FTTx networks, Nexans offers a range of solutions to meet the growing demand for data transmission and storage. Nexans's mission is to help businesses make smart choices and select the best solution for their structured cabling infrastructure. Offerings from Nexans range from copper and fibre cabling systems, active network switches for Fibre To The Office (FTTO) installations to Automated Infrastructure Management (AIM).
"Elevating technology globally is Rahi's journey" the brand says. Acknowledging that technology relies on connectivity to improve the efficiency, speed, and stability of networks, Rahi's structured cabling provides a foundation on which these networks are built. Rahi, which was acquired by Wesco late last year, has industry-leading experience in the knowledge and understanding of structured cabling systems to support business needs, considering functionality, flexibility, longevity and budget. Its industry-leading products allow for the creation of 'fit for purpose' solutions, with benefits including reduced downtime, simple management, flexibility, high return on investment, low cost and globally standardised performance capability.
Legrand specialises in high quality cable management solutions, power distribution options and protection, control and measurement products. With technical support available at every step of a data centre project — from design to installation and through to operational maintenance — Legrand meets all the key challenges of data centres, including the likes of energy efficiency, service continuity, security, flexibility and adaptability to changes in technology, regulations and usage. It is supported by partners such as Minkels, SJ Manufacturing and Ortronics to facilitate optimised infrastructure for equally high performance anywhere in the installation.
With the slogan "empowering the world with data centre cabling solutions you can trust", Corning highlights how well-planned cabling infrastructure is critical with the exponential expansion and growth of the data centre industry as well as the demand on the facilities themselves. Corning says its experienced team is there to provide tools, resources, and support to empower the world through a future-ready, reliable, secure, and cost-effective data centre network. Its flexible cabling plans — capable of easily accommodating common moves, adds, and changes (MACs) — to encourage and nurture network growth.
Providing architecture forming the backbone of data centres, Belden's cabling infrastructure caters to the unique demands placed on data centres and offers a complete portfolio of future-oriented cabling and connectivity solutions. These solutions — whether standard or custom and made-to-order — are designed to ensure fast, reliable transmission of ever-increasing amounts of data. Thanks to Belden's solutions-oriented approach, the manufacturer is able to adapt and leverage existing R&D to quickly modify or create new designs to cater to its clients' needs.
Formerly known as Anixter, Wesco provides solutions for data centres that can maximise efficiency and reliability in enterprise, multi-tenant, edge, and hyperscale environments. With pressure mounting on builders, operators and owners as the need to build infrastructure, maintain flexibility and reduce time to market grows, Wesco provides physical hardware and structured cabling that enables network connectivity, communication, operations and management to enable communications pathways, spaces and transmission links between users, processes, applications and services.
Offering data centre solutions that let its customers scale, evolve and succeed, Commscope provides fibre and copper infrastructure that data centres depend on that solve tomorrow's challenges today. The network infrastructure provider is committed to delivering innovative data centre solutions that turn disruption into opportunity with infrastructure that enhances the delivery of new applications and minimises costs of upgrades. Commscope has a portfolio that boasts a variety of clients, including hyperscale data centre giants, enterprise data centres, multi-tenant data centres (MTDCs) and service provider data centres.
Onnec's inhouse team deliver data cabling for data centre, commercial and industrial locations globally, providing certainty in data networks. Drawing on the know-how of Onnec's experienced experts, it's highly trained staff design, build and install structured cabling and harness its unique breadth of end-to-end connectivity expertise — showing an in-depth understanding of the demands on business' cabling infrastructure from start to end. The global leader with more than 30 years of experience in structured cabling, Onnec's specialist team aims to deploy contemporary and futuristic infrastructure.
******
For more insights into the world of Data Centre - check out the latest edition of Data Centre Magazine and be sure to follow us on LinkedIn & Twitter.
Other magazines that may be of interest - Mobile Magazine.
Please also check out our upcoming event - Net Zero LIVE on 6 and 7 March 2024.
******
BizClik is a global provider of B2B digital media platforms that cover Executive Communities for CEOs, CFOs, CMOs, Sustainability leaders, Procurement & Supply Chain leaders, Technology & AI leaders, Cyber leaders, FinTech & InsurTech leaders as well as covering industries such as Manufacturing, Mining, Energy, EV, Construction, Healthcare and Food.
BizClik – based in London, Dubai, and New York – offers services such as content creation, advertising & sponsorship solutions, webinars & events.