Top 10 largest data centres in Europe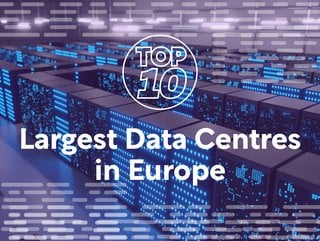 Top 10 largest data centres in Europe
Data Centre Magazine rounds up the 10 largest data centre facilities and providers in Europe, including Equinix, Microsoft and Vantage Data Centres
Last quarter saw record demand for data centres across Europe, with the EMEA Data Centres Q2 2023 report showing the take up across last quarter was more than double the 51 MW seen in Q1, according to the new research carried out by JLL. The property consultancy company specialists also predict that core European data centre markets are set for record growth in 2023, with 17% increase in new supply and 32% more take-up expected.
The top providers in Europe are Equinix with 83 sites and Lumen Technologies with 56 facilities. Here, we round up some of the largest data centre providers and facilities across the European continent.
10. AMS-1
Location: Amsterdam, the Netherlands
Operator: Iron Mountain​​​​​​​

Originally built by EvoSwitch, Iron Mountain's AMS-1 campus is one of the largest carbon-neutral multi-tenant data centres in the Netherlands at 108,000sq ft. Purpose-built from concrete and steel, the site has containerised modular suites to support a PUE of 1.2. Located in the heart of the world's largest network ecosystems, Iron Mountain's AMS-1 facility offers an extensive selection of carriers, exchanges and other cloud on-ramps for easy interconnection.
In November 2018, Google officially broke ground on its €600 million (US$648m) data centre in Fredericia, Denmark, which became operational in December 2020. Fredericia is one of six hyperscale data centres Google has in Europe, with this location chosen for its high-quality digital infrastructure and support of clean energy production. Solar parks around the country keep the centre's energy consumption CO2-neutral.
LD4 offers a full range of colocation, interconnection, support, and monitoring services. With 145,000sq ft of purpose-built, highly specified data centre space, the facility caters businesses of all sizes. It neighbours Equinix's LD5 data centre - an even larger site, and the largest in Equinix's portfolio.
Boasting a total of 161,500sq ft in raised floor space for colocation, Telia's Helsinki facility provides data centre, cloud, and infrastructure services for both Finnish and international companies and organisations. A carrier neutral site, it sports 24 MW IT-power capacity and has a 100% Uptime operational record - as well as being near Helsinki city centre and possessing ceco-friendly credentials.
Equinix's LD5 data centre makes up the majority of the brand's European data centre offering: if all facilities' area were combined, LD5 makes up around a quarter at 226,000sq ft. LD5 is a highly focused international facility providing extensive ecosystems to meet demand for network exchange services. The bottom two floors offer four phases of 50,000sq ft net technical capacity each, while all the plant sits on the upper floor. This is all powered by 40MVA mains power supply.
Opened in 2013, Facebook's 290,000sq ft facility in Luleå - located in Swedish Lapland - is an incredibly efficient site, which is powered by hydroelectricity. The entire upper level serves as a cooling system with an ergonomic design, meaning it takes the outside air, filters, cools, and distributes it to the lower levels. Facebook's first data centre outside the US, excess heat rises into a plenum above the data hall, and then into a chamber at the end of the penthouse level. Here, it is then typically vented to the outside through the row of fans, but on cold days, the exhaust heat can be recirculated and mixed with outside air to adjust its temperature before entering the data hall.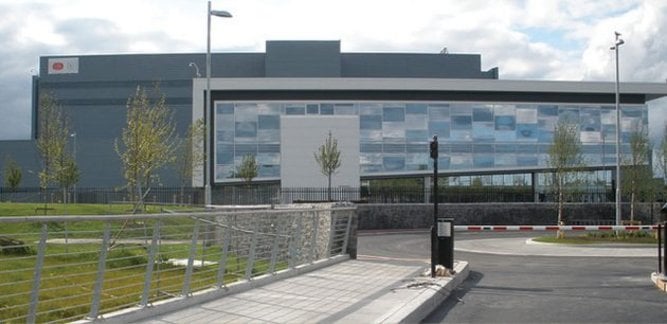 Microsoft Dublin DB3 Grange. Credit: Microsoft
When the US$500 million data centre came online in 2009, it was an early example of a facility relying almost entirely on fresh air to cool its thousands of servers. When the 550,000sq ft facility was commissioned, the site was Microsoft's first data centre facility outside of the US and has since been expanded multiple times to meet the growing demand of Microsoft's customers across Europe.
3. FRA 1
Location: Frankfurt, Germany
Operator: NTT
Spanning more than 561,876sq ft of IT space, Frankfurt 1 offers space within seven free-standing buildings. With Frankfurt the leading data centre market in Germany, and NTT a leading data centre provider in the market, the brand established this facility - and its successors - to provide additional data centre space for its clients.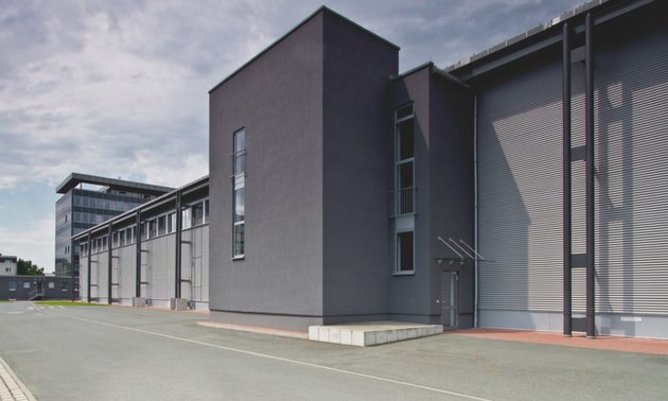 NTT's Frankfurt 1 data centre. Credit: Investa.de
Comprised of approximately 750,00sq ft, the three-story building - segmented off into various use spaces - is said to be able to house nearly 375,000sq ft of technical space and has the capacity for 19,000 cabinets. The 46-acre campus will include three data centres once fully developed, two of which are now operational. The campus, designed and built to exceed Tier III standards and to meet customer demand from around the world.
One of the world's largest facilities, Covilhã Data Centre is recognised globally for its architecture, innovation and design. Its precise location in the Centro region was chosen for its natural and environmental conditions, including low humidity, low salinity, low seismic and flood risk. It is noted to be one of the coldest points across the whole of Portugal.
Covering a staggering 800,000sq ft, the data centre features a rainwater collection system, on site photovoltaic solar power generation, and a garden that is home to more than 600 trees - making its environmental commitments equally as impressive as its size.
Earlier this year, it was reported that Altice was in the process of negotiating the sale of its flagship facility for €100 million (US$107.8m).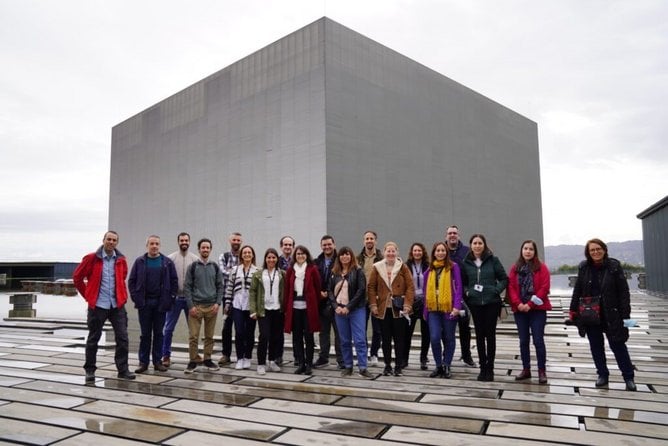 Employees from Altice Labs at Covilhã. Credit: Altice
Disclaimer: This list was researched and compiled from publicly-available data, with the size of many facilities not publicly displayed. There may be data centre facilities of a larger scale that exist across Europe.
******
For more insights into the world of Data Centre - check out the latest edition of Data Centre Magazine and be sure to follow us on LinkedIn & Twitter.
Other magazines that may be of interest - Mobile Magazine.
Please also check out our upcoming event - Cloud and 5G LIVE on October 11 and 12 2023.
******
BizClik is a global provider of B2B digital media platforms that cover Executive Communities for CEOs, CFOs, CMOs, Sustainability leaders, Procurement & Supply Chain leaders, Technology & AI leaders, Cyber leaders, FinTech & InsurTech leaders as well as covering industries such as Manufacturing, Mining, Energy, EV, Construction, Healthcare and Food.
BizClik – based in London, Dubai, and New York – offers services such as content creation, advertising & sponsorship solutions, webinars & events.