Data Centre LIVE: Discover The Multi-Cloud with VMware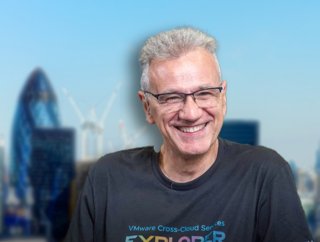 VMware
Speaking at Data Centre LIVE, Vittorio Viarengo, Vice President Cross-Cloud Services, VMware deep dives into the multi-cloud and the benefits it promises
Taking the virtual world by storm, Data Centre Magazine debuted its first virtual LIVE event on May 17th 2023.

Throughout the day, speakers delivered live keynote speeches, engaging panel discussions, and live Q&A sessions around the world offering the chance for viewers to interact with the biggest names in the industry.

Across the day, Vittorio Viarengo, Vice President Cross-Cloud Services, at VMware spoke on two occasions delivering a keynote speech and taking part in a forum discussion.
Achieving the multi-cloud promise with cross-cloud services

In today's challenging environment, businesses are increasingly adopting a multi-cloud strategy, that offers many advantages - increased flexibility, scalability, and cost savings. However, like all strategies, it doesn't come without its own set of challenges such as managing multiple environments, ensuring security and complying with regulations.

During his keynote speech, Viarengo, explored the advantages of the multi-cloud; the role that cross-cloud services play in achieving the promises multi-cloud offers; and provided insights on how organisations can use cross-cloud services to achieve their business goals.

In addition, Viarengo delved into the challenges of having a multi-cloud environment, and how cross-cloud services can help to mitigate these challenges.

The multi-cloud forum
Taking to the virtual stage for a second time, Viarengo joined Samta Bansal, Global Consulting/Service Portfolio Marketing and Strategy Executive at Hitachi Vantara and Mike Milner, VP Cloud Technology at Trend Micro to discuss the benefits and challenges of modern multi-cloud strategies.
Those attending went away knowing how to ensure that whatever you build in the cloud stays secure, and how to design for reliability, cost, and performance.
Who is Vittorio Viarengo?
With a career spanning more than 30 years, Viarengo has an extensive background in software, data, product management, marketing and cloud technologies.
Viarengo started his career as the founder and CEO of ViVi Software, moving on to other leading organisations such as BEA Systems, Oracle, McAffee and MobileIron.
Viarengo's career at VMware started in 2010 as Vice President of Desktop Products. Leaving after almost four years, Viarengo returned to VMware in 2020.
To watch more of Data Centre LIVE on-demand, subscribe to Data Centre Magazine's YouTube Channel.