Davina Glading: From the navy to data centre industry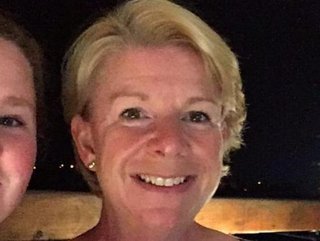 Davina Glading, Global Delivery Executive, Systal. Credit: Systal
Davina Glading, Global Delivery Executive, Systal, shares her experiences as a woman in the data centre industry, which includes more than 30 years at IBM
Despite many peoples' entry into the data centre industry being far from conventional, that sentiment could not be more true for Davina Glading. After dropping out of school to join the Royal Navy and after serving for seven years, she left to join technology giant IBM, where she worked in a variety of roles across three decades.
Stating that her time at IBM gave her a fantastic overview and appreciation of all the cogs that make a successful business, she then moved to Scottish network and security operations provider, Systal — first as its Global Delivery Executive before becoming VP Global Projects in April of this year.
Here, Glading sits down with Data Centre Magazine to discuss her entry into the data centre industry, and what it is like to be a woman in what is an overwhelmingly male-dominated field.
What initially attracted you to the data centre industry, and what motivated you to pursue a career in this field?
This was more by accident than design. I attended an interview with IBM for practice when I left the Women's Royal Navy Service after seven years of service, never thinking I would be taken on – but I was offered the job. I understood it was a male-dominated industry, but then again, so was the Royal Navy, so it was an easy transition. I honestly believed, and still do, that anything in IT is trainable, so why shouldn't I have leapt into the unknown?
In traditionally male-dominated industries like the data centre industry, do you mind sharing any challenges you have faced as a woman and how you overcame them to succeed in your career?
There was just myself and one other lady in the first role I did where there was a lot of banter with the men, which was absolutely fine as I was used to it. However, when PCs were introduced into data centres, all the men would crowd around playing online golf and leave the work to the ladies. This then became a personal challenge where I would compete with myself to outdo my targets from the day before. Because of my attitude and performance, I was noticed, and my career took off.
As a woman working in the data centre industry, have you noticed any changes or improvements in gender diversity and inclusion? And how have you helped make your work environment more inclusive?
Yes, thankfully now the ratios are becoming more even – but nowhere near as fast as we'd like. There is still so very far to go. Shift work as an entry-point to working in data centres is a major hurdle, however, it is a necessary evil and one where you really 'cut your teeth' and learn. The fact that you can be flying solo overnight/at weekends in your specialty means that you learn faster. This can be terrifying for some, and I have found that men are typically more comfortable in this frantic environment.
When I led night shifts, I always made sure that everyone got a break – and if possible, had a chance to sleep. It made certain that there was no fear of the long nights, and that the whole team knew that they were not expected to be total night owls. I remember one young mum coming back to work and the shift rota I put in place helped as it meant that she could be there for her child on a rotational basis. For example, she could do the school run during some weeks, and help with homework and bedtimes during other weeks before having a few weeks off.
What more do you think can be done to encourage and support women in this field?
Embrace different learning styles. Now, this will benefit not only women but also everyone in the business. Where men tend to be more strongly visual and tactile in their learning style, women are strong aurally. As we continually move toward a more inclusive and diverse workforce, we must ensure equity in these styles for everyone.
I have seen it work superbly for maternity return-to-work mentors, such an easy action that reaps the benefits of faster transition back due to making any currency gap close faster.
What skills or qualities do you believe women bring to the data centre industry that contribute to its success and innovation?
A sense of calm, a non-combative nature, and a better ability to look at the wider picture. Women also tend to be more aware of the many different contributing factors. So, having a mix of women on your team would ensure all your angles are covered.
Can you share any experiences or achievements that you're particularly proud of during your time in the data centre industry, and how do you believe your gender has influenced these accomplishments?
The number of major incidents our team resolved. No one ever wants these, but I always found that they brought out the best in just about everyone. When handled well, with no blame-culture and a collaborative team, everyone steps up. In this case, calm communication is king. This I believe was particularly down to the general collaborative and non-combative attitude of the women on my team. Supporting everyone to resolve an issue, rather than looking to blame others is so powerful. Then lessons are learned, and the same mistakes are never repeated.
Looking to the future, do you see the industry's workforce looking more diverse or do you think there's a long way still to go?
There's certainly a long way to go, but this is true in just about any other industry. Look at most IT companies - right the way from the board to the engineers, and business operations - and ask yourself where do the women sit? It is absolutely up to us to make room at the table and support, mentor, coach, and nurture the next generations of women in tech. It's not a competition. Instead, we need to build others up to fly.
******
For more insights into the world of Data Centre - check out the latest edition of Data Centre Magazine and be sure to follow us on LinkedIn & Twitter.
Other magazines that may be of interest - Mobile Magazine.
Please also check out our upcoming event - Net Zero LIVE on 6 and 7 March 2024.
******
BizClik is a global provider of B2B digital media platforms that cover Executive Communities for CEOs, CFOs, CMOs, Sustainability leaders, Procurement & Supply Chain leaders, Technology & AI leaders, Cyber leaders, FinTech & InsurTech leaders as well as covering industries such as Manufacturing, Mining, Energy, EV, Construction, Healthcare and Food.
BizClik – based in London, Dubai, and New York – offers services such as content creation, advertising & sponsorship solutions, webinars & events.