Digital Realty growth supported by new land in Amsterdam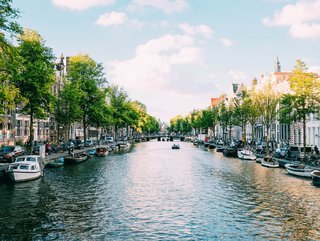 The new land in Amsterdam can support a data centre of up to 40MW and will be interconnected with Digital Realty's existing Schiphol data centres. Credit: Adrien Olichon
A new data centre in Amsterdam would further expand PlatformDIGITAL, Digital Realty's global data centre platform
One of the largest global providers of cloud- and carrier-neutral data centres, colocation, and interconnection solutions is expanding its offering to support the growing demand for data centre infrastructure.
Digital Realty - which has a global data centre footprint of 300 facilities in 50 metros across 27 countries - has taken on a plot of land spanning 36,000 sqm (8.9-acres) located on its existing Amsterdam Schiphol campus. The company says it is "one of the most highly-connected data centre campuses in the Netherlands".
Supporting growing demand
The acquisition, the cost of which has not been disclosed, is in a bid to support customers' growing demand for data centre infrastructure in Amsterdam and the Netherlands as a whole. It is also in support of the country's ambitions in becoming a leading AI adopter.
The land can support a data centre of up to 40MW and will be interconnected with Digital Realty's existing Schiphol data centres.
The expansion, Digital Realty says, will give customers access to "a wide range of colocation and connectivity solutions in a true campus environment", Customers include Amazon Web Services (AWS), Microsoft Azure, Oracle Cloud Infrastructure and Google Cloud.
"Data centres sit at the heart of the global digital economy, providing the foundations for our customer communities to grow and thrive," Vincent in 't Veld, MD at Digital Realty in the Netherlands explained.
"Our customers continue to count on us, as they have for the past 25 years, to support their current and future growth ambitions. With this land parcel in Schiphol-Rijk, we're doing just that."
Digital Realty says a new data centre in Amsterdam would further expand PlatformDIGITAL, its global data centre platform, which enables customers to deploy their critical infrastructure.