Equinix and the future of data centre digital transformation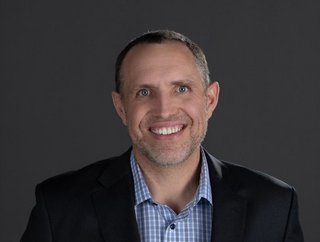 Bruce Owen, Managing Director for Equinix, UK. Credit: Equinix
As Equinix celebrates its 25th anniversary, Bruce Owen, Managing Director for Equinix, UK looks ahead to the future of the world of digital infrastructure
Having held multiple leadership positions in both EMEA and the US at Equinix for 13 years, Bruce Owen, Managing Director for Equinix, UK - who also serves as the President of the Equinix Foundation - reflects on Equinix's 25 year history, looks forward to the future and gives insight into what the future of digital infrastructure could look like.
Hi Bruce! Please introduce yourself and Equinix.
As the Managing Director for Equinix in the UK, I am proud to reflect on the incredible journey the company has embarked on over the past 25 years, as a leader in the data centre industry and alongside big brands and tech advancements. Equinix's vision for the future of digital infrastructure is ambitious and aligns with the evolving needs of our global society.
Digital infrastructure, specifically data centres, plays a crucial role in our daily lives and the global economy. Our everyday reliance on digital services and technology requires a strong and efficient digital infrastructure. Today, data centres support the growth of technologies like artificial intelligence (AI) and the industry's efforts to improve energy efficiency and contribute to climate goals.
Looking back on the last 25 years, it is fascinating to see how the world's digital infrastructure has evolved, and grown, from the development of computerised interactions to instant communications, innovations across industries, and now to emerging technologies such as AI and the possibilities it offers for the next 25 years. We are now re-experiencing a digital transformation, similar to the one seen with the widespread rollout of the internet in the 1990s.
What impact has digital transformation had on Equinix and the wider industry? How do you envision it changing in the future?
Digital transformation has already revolutionised the way businesses operate, and it will continue to shape the future of the global economy. As newer technologies like AI gain momentum, the demand for modernised infrastructure to support these transformations will skyrocket. Equinix recognises the growing market need and is committed to providing platforms that enable digital ecosystems to thrive. We aim to make it faster, easier, and frictionless for businesses to assemble and deploy hybrid infrastructure, unlocking new possibilities for innovation and growth.
In the coming years, businesses will increasingly move away from owning digital infrastructure and instead opt for subscription-based models. This shift will allow organisations to continually refresh and improve their infrastructure, staying at the forefront of technological advancements. As infrastructure becomes more complex, partnering with specialised service providers will be crucial to ensure seamless deployment and management.
In the future, all successful businesses will need to be fully digital, and the traditional approach will no longer suffice. Ecosystem partnerships will be essential, and organisations that fail to participate will miss out on valuable opportunities. The digital infrastructure industry will play a central role in facilitating these ecosystems and ensuring the smooth flow of data and value.
Furthermore, digital inclusion is a key aspect of Equinix's vision for the future. We believe in creating opportunities in underserved communities and ensuring that the benefits of the digital world reach those who need them the most. Our commitment to digital inclusion is exemplified through the Equinix Foundation, which supports initiatives aimed at bridging the digital divide worldwide. We are excited to see others join us in this mission.
Looking ahead, the role of AI in our everyday lives will become increasingly significant and AI-driven systems will guide various aspects of our lives, ranging from predictive maintenance to everyday chores. According to Equinix's 2023 Global Tech Trends Survey, the adoption of AI is increasing across industry sectors. Out of the 2,900 IT decision-makers surveyed globally, 85% are looking to take advantage of the benefits of AI. They are either already using it or have plans to implement it in various important areas of their operations. However, to realise the full potential of AI, optimising algorithms for trust, accuracy, and accountability is crucial.
Equinix recognises the importance of leading the way in utilising AI technology ethically and ensuring it delivers positive outcomes for users. Governments will also play a vital role in shaping the future of digital infrastructure. They will take a more hands-on approach to support the growth of digital infrastructure, recognising its importance in unlocking the potential of emerging technologies. Governments will also prioritise sustainability and data privacy, aligning with the demands of their citizens.
Talk to me about sustainability at Equinix and how this will shape the future of the company and the data centre industry.
Our sustainability strategy is a key part of the future of our digital infrastructure. By continually reviewing our operations, and exploring technological innovations, we can adapt to changing sustainability understanding and needs. This is essential as we face increasing digital demands.
We are confident our industry will continue to thrive and evolve, adapting to the changing needs of businesses and society. Over the past years, I have observed a significant transformation in the role of data centres in our everyday lives. I strongly believe Equinix is standing on the edge of a transformative period, and I am excited to actively engage in the ongoing evolution both in the UK and globally, and look forward to the opportunities and challenges that lie ahead.
Bruce Owen was appointed Equinix's Managing Director for the UK in May 2023. Collaborating closely with customers to facilitate growth and targets with increasing data demands, Owen is responsible for advancing digital progress alongside crucial environmental and community initiatives, aligning with both Equinix's and the country's sustainable goals and vision.
******
For more insights into the world of Data Centre - check out the latest edition of Data Centre Magazine and be sure to follow us on LinkedIn & Twitter.
Other magazines that may be of interest - Mobile Magazine.
Please also check out our upcoming event - Cloud and 5G LIVE on October 11 and 12 2023.
******
BizClik is a global provider of B2B digital media platforms that cover Executive Communities for CEOs, CFOs, CMOs, Sustainability leaders, Procurement & Supply Chain leaders, Technology & AI leaders, Cyber leaders, FinTech & InsurTech leaders as well as covering industries such as Manufacturing, Mining, Energy, EV, Construction, Healthcare and Food.
BizClik – based in London, Dubai, and New York – offers services such as content creation, advertising & sponsorship solutions, webinars & events.