How are edge data centres improving their efficiencies?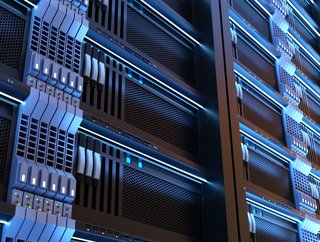 As the industry anticipates rapid growth for edge data centres, we explore the specific efficiency strategies being devised for these small-scale sites
Within the tech sector, advancements in data-driven technologies are occurring at such a rapid pace that simply meeting demand is a challenge.
The world's ever-hungry data consumers – the biggest culprits including the cloud, 5G, artificial intelligence (AI), internet of things (IoT) and machine learning (ML) – are certainly keeping data centres on their toes.
Edge data centres in particular are becoming an increasingly deployed solution, helping to lay the necessary infrastructure for these futuristic technologies.
Consequently, the edge data centre market is set to achieve a 21.4% CAGR, rising from its 2021 value of $7.2bn to $19.1bn by 2026 – a growth of 165% in just six years.
But, as edge providers navigate the dual (almost entirely conflicting) demands of high growth and sustainability, we explore how edge data centres are improving their operational efficiencies.
The pace of growth at the edge
The USP of edge data centres is the fact that they are located as close to the population that they serve as possible.
In this way, edge computing enables reduced latency and improved customer experience.
Edge data centres can either operate in isolation, or be used connected to larger facilities – and sit within a complicated network of numerous data centre facilities – to support their operations. Thanks to their high performance, they are an invaluable support for mission-critical operations.
Indeed, edge data centres can transform the operations of numerous industries, including everyday entertainment like gaming, to vital applications like healthcare, manufacturing and surveillance. Indeed, edge computing will play a critical role in our transition towards smart cities, and the widespread deployment of AI.
The urgency of improving edge data centre efficiency
Their impressive range of use cases, and the opportunities that they unlock, certainly haven't gone unnoticed.
In fact, in 2020, around 10% of all data is created and processed outside of either centralised data centres or the cloud. But, predictions from Gartner outline a rapid rise for this figure, reaching 75% by 2025.
"It is worth taking into account that edge data centres represent net new IT loads – they will not, in general, be replacing loads elsewhere, but adding to the global energy consumption of the data centre industry," explained Duncan Clubb, Head of Digital Infrastructure Advisory, Data Centre Solutions at CBRE.
"So, there is a responsibility to ensure that the edge is as energy efficient as possible."
And, as we sit at the cusp of a rapid growth trajectory for edge data centres, addressing their efficiency is a challenge that needs to be undertaken right now.
"There are not that many edge data centres out there yet, but the numbers are predicted to grow exponentially, so energy efficiency will be as important at the edge as it is in the rest of the data centre industry. Importantly, it is essential for the economics of edge data centres – even before energy prices went mad, high efficiency was a vital part of the business model," Clubb adds.
Alongside this, technology's advancement comes hand-in-hand with growing consumer demand for sustainable solutions. Now, it's no longer enough to offer a solution that can match users' growth – it has to be environmentally conscious, utilise green energy, and operate in a way that is as efficient as possible.
"Sustainability at the edge can be more critical and time-sensitive than sustainability in hyperscale data centres. But, too often, edge sustainability seems to be put on the back burner due to a higher priority for low-cost data centres," warns Tony Grayson, General Manager, Quantum, Compass Datacenters.
"This mistake lays the groundwork for a sustainability nightmare that could require decades and countless capital to mitigate."
Creating a separate efficiency strategy for edge data centres
Due to the singular nature of their scale and location, sites at the edge usually require their own separate, specific efficiency strategy.
"There could be tens to hundreds of thousands of edge facilities across the globe based on the increasing need to bring compute, storage, AI, ML, etc., closer to the endpoint or customer. Some of these facilities will most likely be in residential neighbourhoods – down the street from local schools, playgrounds, and the local market. The sheer number of these facilities and their sensitive location raises the stakes considerably," Grayson explains.
Although this location advantage is intrinsic to their USPs, it brings with it a series of serious, specific sustainability challenges for edge data centres.
"You don't have to search hard for examples of what can go wrong with networking/computing facilities deployed at this scale and in these locations. The globe is covered with rusting, leaking, cracked, carbon-heavy edge telco huts from the last twenty years that were built as cheaply as possible with no focus on sustainability," Grayson outlines.
"Today, many of these disintegrating hulks have environmental liabilities for the companies that own them and the neighbourhoods where they are located. And the cost of retrofitting and remediating those facilities is sky-high. Without the right approach to edge infrastructure sustainability, we are destined to repeat those mistakes on an even larger scale."
Driving industry-wide improvements
Firstly – as with any other data centre – the chosen cooling solution is one of the primary targets for improving efficiency.
"It is likely that a lot of edge workloads will require high-performance hardware – AI/ML, video processing and analytics, remote rendering and other applications will drive the use of GPUs and high-spec CPUs, all of which are energy hungry. In terms of cooling, this can actually help by driving up the average energy density at the edge. It may also encourage the use of high-density cooling systems which are typically much more efficient per kW than traditional DX or chilled water systems," Clubb explains.
"Many in the industry are looking at liquid immersion systems as being suitable for edge data centres – not only are immersion systems about as energy efficient as a cooling system can get, but they are also capable of reducing IT power consumption by 8-25% (mainly due to the removal of all the fans in the servers)."
What's more, the rapid growth of the edge data centre market represents a fantastic financial opportunity for sustainably-led cooling solutions providers.
"Liquid cooling is yet to hit the mass market, but edge data centres may help their wider adoption," Clubb adds.
Interestingly, this trend is applicable to the full scope of green technologies, as the emergence of edge data centres offers extensive opportunities for previously outlier sustainability solutions.
"Hyperscale customers often have design requirements that may not include any new sustainable technology because of the perceived risk of using untested technologies. Edge deployments are considerably smaller compared to their hyperscale counterparts. This means that, on a per unit basis, there is a much smaller capital investment, which can allow companies to address key sustainability factors such as green materials, minimising carbon footprint, optimising energy and water usage, using renewable energy sources like fuel cells and hydrogen, with much less risk or loss of capital than deploying in a large campus," explains Grayson.
In this way, edge data centres could prove pivotal in the industry's ongoing sustainability drive.
"So, edge deployments can enable companies to test sustainable solutions on a small scale, as a precursor to incorporating them into their existing facilities if the technology proves scalable and sustainable."