Leveraging platform technology to build data centres better
By Bruce Wells, VP of Asia, Procore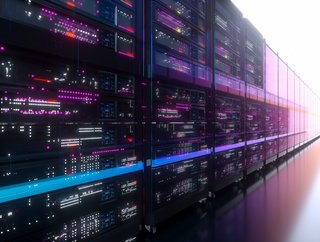 Bruce Wells, VP at Procore, outlines how construction management platforms are the competitive differentiator for ensuring smoother data centre projects
The world today is witnessing an unstoppable, accelerated shift into the digital age. Rapid digitalisation brought on by the advent of 5G and advanced technologies such as artificial intelligence, Big Data, and Internet of Things, increased cloud adoption, and new ways of working (remotely or hybrid), is creating a new opportunity to leverage information to unlock and accelerate business value. This in turn is fuelling the growth of data centres around the world.
According to Turner & Townsend's Data Centre Cost Index 2021, 95% of respondents predicted that data centre construction demand in 2022 will be greater than 2021. In Asia Pacific, this trend can clearly be seen as direct investments in the data centre sector continue to show strong momentum, even after surging to record levels last year. Singapore for instance, one of the region's leading hosting services and data centre powerhouse, is expected to see a CAGR increase of 6.1% between 2020 and 2025 (S$2.87 billion), according to analyst firm GlobalData.
But while there is a strong demand for data centres, are we equipped with the right technologies to build them fast, at a higher quality and at scale, reducing energy costs and carbon footprint, all the while staying compliant with regulations?
Growth brings complexity
Data centre construction brings new and unique challenges – in the way they are designed, constructed, and operated. Hyperscale businesses by their nature require high capacity and highly complex buildings with precise construction timeframes.
On the one hand, construction schedules for data centre projects are shrinking to keep pace with demand, where Turner & Townsend estimated that the traditional 15 or 18-month timeline for hyper-scale developments has condensed to only nine months. At the same time, a huge team is required to deliver a data centre project - with the number of companies involved in the average project doubling over the last decade. A high degree of integration and planning is necessary between contractors, specialty contractors, system integrators and engineers to ensure a smooth project.
The desired just-in-time delivery at which data centres are demanded to be constructed naturally increases the risk for mistakes to be made. Per our findings from Procore's recent How We Build Now benchmark report, 25% of construction companies spend on average 90 minutes every eight hours (20% of its time) on rework - a significant portion of time that can be channelled into more productive work.
Ditch the pen-and-paper approach
While some may scoff at this, showing up to site meetings with a pen and paper is still a common occurrence. In fact, we found that around a third of Asia Pacific construction companies of all sizes still use paper to capture, track and manage data.
Capturing, tracking and managing data with the pen-and-paper approach can lead to mistakes, as critical data and information are not accessible to the teams that require them, at the right time. Site information must be accurate, timely, easily accessible and available to all required stakeholders whenever and wherever it's needed. Mistakes and delays happen when teams are working on outdated information or when multiple sources of truth exist across the various teams.
How then can data centre investors build at scale and pace, while maintaining quality and controlling costs? Forward-thinking construction professionals are asking this question – the answer can be found in a platform approach.
Seizing the competitive advantage of platform technology
Cloud-based construction platforms can cover every aspect of data centre delivery, from project management, analytics, quality assurance, safety, financials, resource management and more.
When investors and contractors collaborate on a single platform, they improve visibility, eliminate delays and boost productivity. Platforms can also reduce costly rework that currently consumes 16% of the average construction budget across the Asia Pacific.
Connecting financial data to the course of construction can also protect margins and reduce profit fade. Leveraging advanced technologies like AI, ML, and business intelligence tools, construction professionals are able to forecast financials more effectively, track and manage productivity, and make informed, data-driven discussions to stay in the black. Additionally, platforms enable businesses to leverage fit-for-purpose solutions (point solutions) while still connecting all the dots - so that there is always a single source of truth, allowing all users to benefit and ensuring everyone is working in unison.
Data centre developers typically allow a high contingency on projects, where it is not uncommon to peg eight percent or more for any errors during construction, as their main objective is to get the data centre operational as soon as possible. If a construction management platform can add rigour to the quality assurance processes, use analytics to identify patterns to reduce rework on future projects – then perhaps this is the key to building high-quality data centres safely, on-time, on-budget, as well as learning at scale across projects, unlocking new insights to continually reduce schedule, project and budget risks while improving margins.
Recently, McKinsey hailed the "rise of the platform era" as one that "will better equip construction industry leaders to effectively plan and manage projects". The data centre sector is grappling with a perfect storm of exponential demand, tightly orchestrated timelines, complex stakeholder dynamics and rising costs. The opportunity to unlock efficiencies and unearth new value is found in one place – and on one platform.