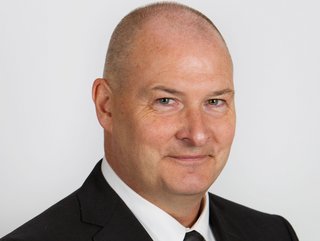 Lex Coors
Meet the man committed to leveraging technology to help save the planet and advance humanity
With a career spanning more than 30 years, Lex Coors - in his roles at Interxion and Digital realty - has supervised the design and build of more than 70 data centres, as well as developed 600,000 m2 of gross space.
As a pioneer in data centre design and management, Coors' expertise centres around the designing of versatile, cost-effective and energy efficient data centre infrastructures, power ratio efficiency, and the modular approach to data centre architecture.
Coors' peers in the industry hold him in high regard describing him as a 'capable and professional engineer' and a 'thought leader in critical infrastructure engineering'.
"There are very few people around who blend expertise and sheer common sense as well as Lex. Add to that a charming and friendly disposition and you have a trusted man amongst men," said Ian Bitterlin, Retired Consulting Engineer & formerly Visiting Professor, University of Leeds.
Committed to leveraging technology to save the planet and advance humanity
Both inside and outside of his day to day job, Coors in his leading roles has been integral in the advancement of sustainability initiatives.
"We [Interxion] started looking into our sustainability strategy over seven years ago. Initially, we started looking at energy efficiency in 2009 and even before that, we called it our energy overhead. Now, we have been able to say that for a few years, 100% of our data centres are running on sustainable energy," commented Coors when speaking to Data Centre Magazine in 2021.
"We are passionate about sustainability because you cannot design a data centre well without this understanding," he added.
In appreciation of his efforts, Coors has been awarded iMasons' Technology Champion award. The yearly award showcases and amplifies the outstanding contributions of leaders in the digital infrastructure industry, and who have led by example, achieving tangible and sustained results.
"Lex Coors was also a hugely deserving recipient of the Technology Champion Award […] His contribution to the digital infrastructure sector over the last 30 years has been vast, and since working with Digital Realty he has pioneered several new approaches to data centre design and management," commented Digital Realty.
Today, Coors also serves on the Governing Body for the iMasons Climate Accord (ICA) to help advance the decarbonisation strategy and provide industry-wide sustainability leadership in digital infrastructure.
"Perception isn't always reality. However, it is vitally important that they are closely aligned so that we can navigate the world more effectively and make better decisions," said Coors.
Furthering his climate efforts Coors has also been re-elected as a Board Member of the Climate Neutral Data Center Pact. "It is an honour and a privilege to continue working alongside visionary leaders dedicated to combating climate change and shaping a sustainable future for our digital world," commented Coors on his re-election.
The Climate Neutral Data Center Pact is a collective effort to make data centres more energy-efficient, resilient, and carbon-neutral. The pact is fostering innovation and implementing eco-friendly solutions to reduce the environmental impact of digital infrastructure.
"During my previous term, we achieved significant milestones, such as promoting renewable energy usage, optimising cooling systems, and establishing best practices for data centre operations. But our journey doesn't end here. I'm eager to build upon these successes and drive even greater positive change in the years to come," explained Coors.
"With the rising demand for data processing and storage, it is essential that we embrace sustainable practices without compromising technological advancements. By collaborating with industry leaders, policymakers, and environmental experts, we will continue to pioneer ground-breaking solutions that mitigate our carbon footprint and lead the way towards a greener, more resilient digital infrastructure."
Outside of Digital Realty and Interxion, Coors is a Board Member and part of the Chair Policy Committee at The European Data Centre Association (EUDCA). He is also a Board Member of the Climate Neutral Data Centre Pact and Natron Energy and is a Visiting Professor at the University of East London.