Manulife Investment Management acquire Serverfarm interest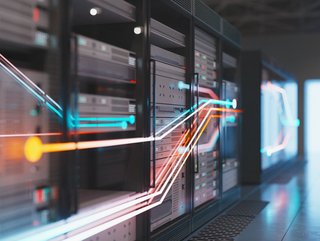 This investment has been hailed as significant by Manulife Investment Management.
Manulife Investment Management has signed a definitive agreement to acquire a controlling interest in the data centre platform Serverfarm
Manulife Investment Management has acquired a controlling interest in data centre platform Serverfarm, a data centre owner and operator. Both companies hope that, through this acquisition, it will ultimately expand upon efforts to drive data centre innovation to better serve the requirements of all customers.
This investment has been hailed as significant by Manulife Investment Management who, along with support from existing shareholders, will provide capital to Serverfarm to continue its expansion across North America, Europe and Israel to capitalise on attractive market opportunities.
Expanding data centre growth opportunities
Serverfarm is a unique data centre developer and operator, and one of the global leaders in data centre management as a service (DMaaS). Since its operations commenced more than 24 years ago, the company has aimed to maximise operational efficiencies and manage critical IT infrastructure and environments for the world's top enterprises.
Serverfarm Key facts
750+ locations

45+ countries

3m+ square feet of data centres

320+ MW
Serverfarm also currently operates a portfolio of eight data centres across North America, Europe and Israel that aggregate more than 1.5 million gross square feet and 125MW of IT capacity. In addition, the company has secured additional land for future data centre developments.
Speaking on the acquisition, Avner Papouchado, Founder and CEO of Serverfarm, said: "Partnering with Manulife Investment Management, an investor that shares Serverfarm's vision for growth and customer service, will allow us to effectively address the next wave of demand from our existing and new customers.
"Our new relationship with Manulife Investment Management provides Serverfarm with additional expertise and new capital to execute on a number of attractive development opportunities and give our customers a long-term growth runway."
Manulife Investment Management Key facts
130 years a trusted partner in financial solutions

$807bn (US$593bn) in assets under management and administration globally
Manulife Investment Management is a leading provider of investment solutions in Canada, offering services that provide both advice and innovative solutions to help investors realise greater possibilities. The company draws on more than a century of financial stewardship to best serve individuals, institutions, and retirement plan members worldwide.
Recep Kendircioglu, Global Head of Infrastructure at Manulife Investment Management, said: "Avner and the Serverfarm team have built a high-quality data centre portfolio and growth platform that is well-positioned to capitalise on the strong secular tailwinds in the data centre market.
"We are excited about the company's future and our ability to support Serverfarm through its next phase of growth on behalf of our clients."
The acquisition is expected to close in the third quarter of 2023 after the satisfaction of customary closing conditions, which includes the receipt of certain regulatory approvals.