Princeton Digital Group's move for digital decarbonisation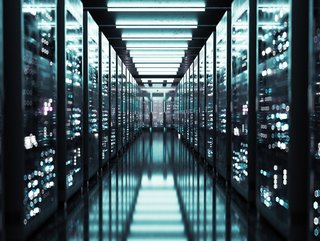 PDG addresses its commitment to integrating sustainability into its operational processes by maintaining high ESG standards.
Leading data centre provider, Princeton Digital Group, releases its 2022 ESG report showing that it is taking steps on digital decarbonisation
One of Asia's leading data centre providers, Princeton Digital Group (PDG), has released the second edition of its ESG report: 'Toward Digital Decarbonisation' which details the company's efforts to drive sustainability across its business and markets. The sustainability report highlights how the company's vision is to be the most progressive data centre operator concerning sustainability in Asia.
It also addresses its commitment to integrating sustainability into its operational processes by maintaining high ESG standards to safeguard the environment and communities. PDG confirms via the report that it is continuing to work towards achieving Net Zero for Scope 1 and Scope 2 emissions by 2030.
Procuring renewable energy as a definitive route to digital decarbonisation
PDG is a leading developer and operator of Internet infrastructure. Headquartered in Singapore with operations in China, Singapore, India, Indonesia, Malaysia and Japan, its data centres power the expansion of hyperscalers and enterprises in fast-growing digital economies across Asia.
Throughout the report, PDG acknowledges a commitment towards achieving Net Zero Scope 1 and 2 emissions by 2030. The company enacted this by offsetting approximately 6% of its 2022 carbon footprint through renewable energy procurement from geothermal sources and biomass energy via Renewable Energy Certificates (RECs) in Indonesia.
The company has also entered several strategic partnerships with renewable energy providers across markets. In June 2023, PDG invested in a captive solar project developed by Tata Power Renewable Energy Limited, one of India's largest renewable energy companies, in Maharashtra, India. Tata Power Renewable Energy Limited will be procuring solar power generated by a captive project for its MU1 Mumbai data centre.
DataCentre Magazine previously reported that this agreement is set to enable PDG to take a meaningful step towards digital decarbonisation by establishing a roadmap for its MU1 data centre to be powered with up to 50% renewable energy.
PDG also operates greenfield hyperscale projects in China at industry leading PUEs of <1.3, achieving several ESG related certifications such as IGBC Platinum, ISO 50001, OCP Ready and SS564 in portfolio data centres.
The company's greenfield hyperscale projects are built with a design PUE between 1.2 – 1.4 leading to high energy efficiency. In addition, it is also enabling technology solutions such as liquid immersion cooling in its data centres in order to optimise power consumption.
"The unprecedented expansion of digital infrastructure provides a massive opportunity for the industry to prioritise sustainability. Our deep presence across Asia coupled with our position as a partner of choice for hyperscalers, provides us with a unique opportunity to lead the industry in driving digital decarbonization," said Rangu Salgame, Chairman, Chief Executive Officer, and Co-Founder of Princeton Digital Group.
"We also aim to set industry-leading standards for protecting the health and safety of PDG employees, contractors, visitors, and clients, and build a work culture of diversity, inclusion, and equal opportunity for our employees."