25-year renewable energy deal secured for Mumbai data centre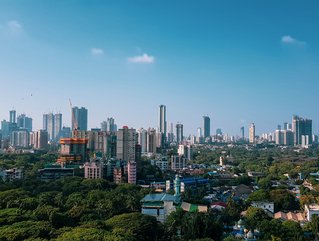 The agreement will enable PDG to take steps towards digital decarbonisation
Princeton Digital Group invests in captive solar project developed by Tata Power Renewable Energy Limited in Maharashtra, India
A leading data centre provider in Asia has signed a renewable Power Consumption Agreement (PCA) with one of India's largest renewable energy companies.
Princeton Digital Group (PDG)'s agreement with Tata Power Renewable Energy Limited (TPREL) means that PDG's MU1 data centre in Airoli, Mumbai will consume power generated by a solar project located in Nanded district, Maharashtra. The project is a captive development with investment from both companies that will provide PDG's MU1 its first phase of renewable energy.
The project is rolled out with a phased approach, with the first steps taken on 1 June, PDG announced this week.
'World-class sustainable data centre services'
The long-term agreement will enable PDG to take a meaningful step towards digital decarbonisation by establishing a roadmap for its MU1 data centre to be powered with up to 50% renewable energy.
"Cloud and digital adoption continue to surge in India leading to unprecedented growth in digital infrastructure. This gives us an opportunity to make long term decisions that not only fosters growth and innovation but also solves for sustainability," said Vipin Shirsat, Managing Director, India at PDG.
"Our agreement with Tata Power enables us to offer world-class sustainable data centre services to our customers by substituting a substantial part of conventional energy with renewable energy. This partnership is testament to PDG's commitment to work towards achieving Net Zero for our Scope 1 and Scope 2 emissions by 2030".
With sustainability being a core business focus for PDG, the company's environment strategy is driven by procurement of renewable energy, energy and resource efficiency, green design and construction as well as technology and innovation. As a multi-country operator in Asia, PDG is working with leading renewable energy companies in the region to transition its portfolio of data centres from conventional power to low or zero carbon energy options
"We are excited to announce our association with Princeton Digital Group," Ashwinikumar Patil, Chief O&M and CSR at Tata Power added. "Through this agreement, we reaffirm our mission of offering reliable green energy solutions that are specially designed to varying requirements of our commercial and industrial customers. This association will help PDG reduce their carbon footprint and enable their MU1 data centre to adopt renewable energy solutions.
"TPREL is committed to making sustainable energy attainable via such industry collaborations. We look forward to continuing our association with PDG as the company grows its footprint in India."