Top 10 data centre companies in the Asia and Pacific regions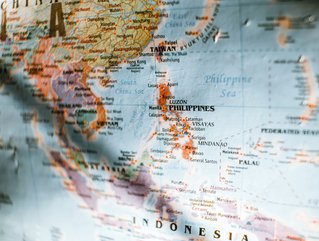 Data Centre Magazine rounds up the top 10 data centres in the APAC region
With the future looking bright for the data centre industry across the APAC region, Data Centre Magazine rounds up the top 10 APAC data centres companies
It's no secret the data centre industry is booming worldwide - and the APAC region is emerging as a potential leader of the sector in the coming years.
Data from industry analyst firm Frost & Sullivan in 2021 points to global data centre investment almost doubling between 2019 and 2025 - almost doubling - with APAC displaying the strongest growth.
The data centre industry is expected to, according to this data, expand to US$432bn by 2025.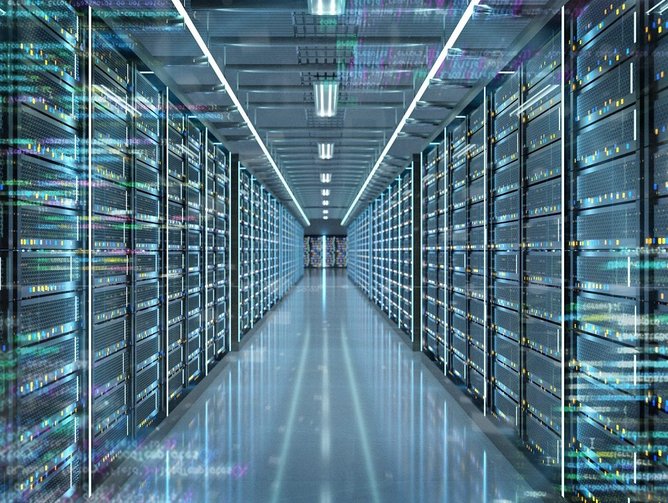 Data centre growth rates in the Asia-Pacific region remain strong
And while North America currently leads the world in terms of annual data centre investment and maturity, by 2025, a number of factors are expected to push APAC to the forefront of the global market.
More recent research by ResearchAndMarkets.com, published in December 2022, backs this, with its findings showing that providers in the Asia Pacific region are among the fastest growing in the world. For example, South Korea is forecast to have a growth of 100% between 2022 and 2026.

Some of the key findings from the report include how data centre growth rates in the Asia-Pacific region remain strong - with the average rate of growth in data centre space, power and revenue forecast for the four-year period to the end of 2026 at 50%, with South Korea to have a growth rate of over 100% over the same period.And although Australia and Singapore are both mature markets with over 400,000 m2 of installed Data Centre space - and have attracted a range of hyperscale and cloud investments - these areas are expected to have among the lowest growth rates.
With the future looking bright for the data centre industry across the APAC region, Data Centre Magazine rounds up the top 10 APAC data centres companies.
GDS Holdings is a leading developer and operator of high-performance data centres in China and Southeast Asia, with facilities strategically located in primary economic hubs where demand for high-performance data centre services is concentrated. With a mission to provide the technology to transform China, GDS Holdings is "delivering a new kind of data centre solution." The company builds, operates and transfers data centres to fulfil the broader requirements of customers. Their data centres have large net floor area, high power capacity, density and efficiency, and multiple redundancy across all critical systems.
Delivering large scale, high performance data centres that offer high power and efficiency, guaranteed up-time, a key market footprint, carrier-neutrality and rigorous operating standards, GDS Holdings is one of the largest carrier-neutral data centre operators in China operating 102 self-developed data centres.
GDS has a client base of 830 customers representing the leading companies in China driving the technology revolution and primarily focuses on internet and cloud, financial services and large enterprises.

Established in 1998, Global Switch has built a reputation for creating data centres that set new standards in scale, resilience and connectivity. Based across Europe and APAC, Global Switch's portfolio comprises of thirteen data centres owned by consolidated entities centrally located in Tier I cities across the area, offering a total of 428,000 sq m of technical space - with further developments underway to expand their offering.
Global Switch's network is home to forward-thinking public and private organisations of all sizes, who rely on the business to house their mission critical IT infrastructure and connect them seamlessly to a diverse choice of telecoms, internet and cloud providers.Global Switch is committed to reducing its carbon emissions and impact on the environment and is paving the way to set the standard for efficient environments and clean energy solutions. Its APAC locations include Sydney, Hong Kong and Singapore.

Australian data centre operator NEXTDC operates 11 data centres around Australia as of July 2020, with facilities in Brisbane, Canberra, Sydney, Melbourne, Perth and Darwin. Billed as the country's leading independent data centre operator for innovative and sustainable solutions, NEXTDC has a nationwide network of Tier III and Tier IV facilities and has a focus on sustainability and renewable energy. In February 2022, NEXTDC announced that it will invest more than AU$100m (US$66.6m) to build a data centre on Pirie Street, Adelaide.

Singapore-headquartered real estate investment trust MIT's principal investment strategy is to invest in a diversified portfolio of income-producing real estate, used primarily as data centres, worldwide. As of March 2023, MIT's total assets under management was S$8.8 billion (US$6.6bn) comprised of 85 properties in Singapore and a further 56 properties in North America, including 13 data centres through the joint venture with Mapletree Investments Pte Ltd. As well as data centres, MIT's property portfolio includes other forms of strategically-located hi-tech buildings.

Covering Asia-Pacific and Japan, AirTrunk is a technology company aiming to scale and sustain the relentless growth of the region's digital future by redefining and delivering data centres that meet the needs of their customers in a sustainable way. The brand opened Australia's first and largest hyperscale data centres in 2017 and operates a platform of hyperscale data centres across the region. A business AirTruck says "was born for hyperscale", it has a complete focus on fast, flexible, secure and scalable solutions.

The first data centre real estate investment trust listed in Asia, Keppel DC REIT invests in a diversified portfolio of incoming-producing real estate assets used primarily for data centre purposes, as well as real estate and assets that support the digital economy. The firm as 23
data centres across nine countries in APAC and Europe. Its vision is to be the preferred data centre real estate investment trust supporting the growth of the digital economy as well as preparing for what the future of the ever-changing market brings.

PDG develops and operates data centre infrastructure in Asia including China, Singapore, India, Indonesia and Japan. The group has a portfolio of 20 data centres in 14 cities across 5 countries. In 2021 PDG announced a S$150m (US$111.6m) new data centre in Indonesia and last year announced that several data centre projects were under construction in four markets. Through its carrier and cloud-neutral data centre facilities, PDG offers flexible large-scale and hyperscale data centres customised to suit clients' needs.

Branding themselves as Malaysia and Southeast Asia's leading carrier neutral data centre operator, AIMS - based in the central business district of Kuala Lumpur and supported by satellite centres in neighbouring Cyberjaya - provides international certified data storage facilities and ancillary services. With nearly 30 years worth of industry experience, AIMS has become one of Asia's most-established, trusted and respected data centre operators.

Bridge Data Centres provides hyperscale and wholesale data centre solutions and owns and operates data centres in India and Malaysia, with rapid expansion plans to broaden their presence across the APAC emerging markets. Safety and sustainability are the cornerstones of their efforts - with their data centres designed and operated responsibly to offer efficient solutions. Founded in 2017 and headquartered in Singapore, Bridge Data Centres has five carrier-neutral data centres in their portfolio and supports Chindata Group's initiatives to achieve carbon neutrality in all of their next-generation hyperscale data centres by 2030.
Founded in 2018, Leading Edge's vision is to empower regional Australia by building an interconnected network of resilient, tier III data centres. The brand offers data centre services to channel partners across multiple industry sectors such as 5G mobile network operators, IoT, transport, e-health, drone operators, agri-tech, VR and gaming.
In 2021, it opened a new US$7.7m data centre in Dubbo, Australia creating more than 600 jobs.