Scala first in industry to neutralise 100% of Scope 3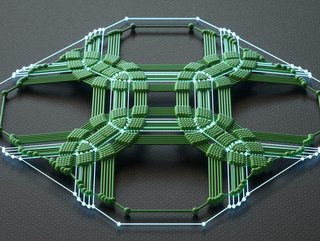 Scala Data Centers is the first in the hyperscale data centre industry to neutralise 100% of its Scope 3 emissions, including indirect carbon emissions
Scala Data Centers, the Latin American sustainable hyperscale data centre platform, has achieved a landmark industry-first for sustainability standards.
The company is the first in its sector to successfully measure 100% of its Scope 3.
The challenge of measuring Scope 3, and its value in improving data centre sustainability
Scope 3 is the most complex to measure, as it encompasses the carbon emissions generated by the company's value chain related to the acquisition of goods and the commute of employees, along with a number of other factors.
Now, Scala has measured and completely neutralised its Scope 3 emissions.
"In addition to being an initiative that makes us proud and differentiates us in our industry, we hope that it will engage our ecosystem and peers to adopt it as a practice," comments Christiana Weisshuhn, Senior Director of Strategy and ESG Program at Scala.
Scala has achieved one of the most comprehensive sustainability standards in the industry. Scope 2 of the GHG Protocol (covering emissions caused by electricity consumption) has been completely neutralised at Scala, with the use of 100% renewable energy since its foundation.
What's more, the company was also the first in the region's data centre industry to fully neutralise its emissions, which it achieved in 2020.
"Sustainability is a principle that has guided our operations since Day 1. As a major consumer of energy, we understand our role as a transforming agent to promote a low-carbon economy and, therefore, we operate with the maximum efficiency possible from a safe, qualified, and sustainable IT infrastructure that brings benefits to our customers and society," Weisshuhn added.