Schneider helps top university drive data centre efficiency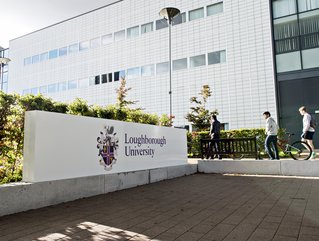 The upgrades at Loughborough University will allow the institution to transition towards a more sustainable operation
Loughborough University has undertaken a data centre modernisation project, with the assistance of Schneider and on365
A leader in digital transformation of energy management and automation has unveiled its new data centre modernisation project at a top-performing university.
Schneider Electric's collaboration with on365 has enabled Loughborough University to make new breakthroughs in sporting research with new energy efficient technologies. These technologies – including an EcoStruxure Row Data Center, InRow Cooling solution, GalaxyTM VS UPS and EcoStruxure IT software – have future-proofed the institution's campus to support new breakthroughs in sporting research, Schneider says.
"At the foundational level of everything which is data-driven at the university, the Haslegrave and Holywell data centres are the power behind a host of advancements in sports science, and our transition towards a more sustainable operation," Mark Newall, IT specialist at Loughborough University said. "Working with Schneider Electric and on365 has enabled our data centre to become more efficient, effective and resilient."
Schneider solves data centre challenges
The 19,500 student-strong education facility has a host of high-performance computing (HPC) servers, which support analytical research projects. Its highly virtualised data centre environment provisions critical applications including finance, administration, and security.
Although out of sight and mind for most university users, data centres at institutions are at the core of their functionality - and are coming under increasing pressure as technology plays a larger part in how education material is delivered and more of the uni experience shifts to a mobile, computer-driven format.
Creative solutions to improve the capability, sustainability and longevity of Loughborough's data centres came in the form of an entire redesign, with modernisation of legacy cooling systems and improved cooling efficiencies and greater visibility of its distributed IT assets at its Haslegrave and Holywell Park data centres.
The project, delivered in two phases, saw a vast array of improvements including modernising the Haslegrave facility by replacing an outdated raised floor and deploying an EcoStruxure Row Data Center solution.
New InRow DX (direct expansion) units also deliver improved cooling reliability and provide greater ability to cope with unplanned weather events, including heat waves, which had affected its IT and cooling operations in the past.

Schneider help 'future proof critical infrastructure'

"I'm proud to see this complex project delivered successfully with our partners at on365," said Mark Yeeles, VP of the Secure Power Division at Schneider Electric in the UK and Ireland. "Through its EcoStruxure Data Centre Solution, Schneider Electric will have played an important part in future-proofing its critical infrastructure, helping improve the reliability and sustainability of its IT operations."

And this is not the first time Schneider Electric has been involved in data centre delivery for top educational bodies. In May, the digital automation and energy management company won the 'Data Centre Consolidation/Upgrade Project' at DCS Awards 2023 in collaboration with Total Power Solutions for the delivery of a high efficiency Uniflairä InRow Direct Expansion (DX) cooling system at University College Dublin, one of Europe's leading research-intensive universities.

Also this week, The University of Turbat (UoT) in Balochistan, Pakistan launched the first phase of a new data centre. Governor of Balochistan Malik Abdul Wali Khan Kakar said that the public sector universities in the region – which is also split across Iran and Afghanistan – must generate their own resources and become financially self-sufficient to prevent future struggle.

At the inauguration, Kakar said that the public sector universities in Balochistan must generate their own resources and become financially self-sufficient, they will struggle to continue in the coming years. He also noted the importance of "creating harmony with modern science and technology."