SES and NTT Collaborate to Offer Private 5G Network and Edge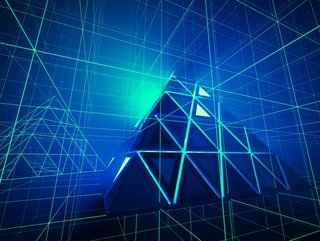 SES and NTT Collaborate to Offer Private 5G Network and Edge
NTT and SES team up to provide private 5G and satellite-based Edge as a Service solutions to meet connectivity demand in remote areas
In a bid to meet connectivity demands beyond the capacity of fixed terrestrial networks, NTT Ltd has partnered with satellite operator SES to offer NTT's Edge as a Service to its enterprise customers.
This multi-year partnership will deliver NTT's fully managed Private 5G and Edge Compute in combination with SES's new medium earth orbit communications system, O3b mPOWER.
The partnership aims to benefit companies operating in regions without terrestrial networks and enterprises that seek high-performance connectivity to improve their efficiency and drive revenue growth.
Private 5G networks and satellites are anticipated to be utilized to help a range of industries, including energy, mining, maritime, manufacturing, and industrial.
NTT's Private 5G network-as-a-service full-stack solution is complemented by NTT's 24/7 remote monitoring services and a CIO self-service portal, ensuring that NTT's full stack of managed Edge Compute services delivers real-time actionable intelligence to drive processing efficiency and accelerate business performance.
The fully managed, integrated Edge-as-a-Service offering, which includes IoT, Edge Compute, and private 5G connectivity, will be delivered by NTT across its global footprint.
In addition to its private 5G and Edge Compute capabilities, NTT will provide use-case consulting and design, application development, system integration, implementation, and managed services.
Meanwhile, SES will provide end-to-end satellite networks via O3b mPOWER satellites integrated with NTT's offering. NTT notes that this solution will deliver coverage to over 190 countries with public-private roaming.
According to Alejandro Cadenas, associate VP of EMEA telco mobility research, IDC: "This partnership between NTT and SES is an industry-first milestone at the whole industry level, combining massive amounts of expertise that both companies are bringing in each field, and the joint value proposition is ahead of the curve in terms of added value that will be provided to customers.
"This will open great opportunities also in countries where 5G spectrum is not yet ready, enabling the transformation of companies at a global scale."