Survey exploring cloud security's future in the Middle East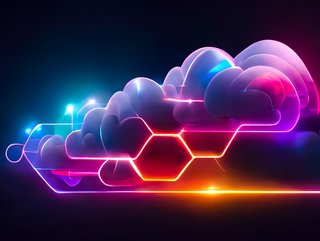 To explore cloud adoption and cybersecurity advancements, Technology Magazine is conducting the survey The Future of Cloud Security in the Middle East
Two of our sister titles Cyber Magazine and Technology Magazine are conducting a survey of Middle Eastern companies that will deliver much-needed data about the use of and future plans for cloud technology in the region.
Data compiled in The Future of Cloud Security in the Middle East survey will be discussed at two roundtable events in the United Arab Emirates, in both Dubai on 9th February and Abu Dhabi on 21st February, with insights collated into a landmark research report to be released at GISEC Global in March.
Digital transformation has enabled the enterprise to streamline infrastructure, scale applications, and take advantage of as-a-service models.
However, this cloud migration has also brought with it the accompanying risks associated with cybersecurity – especially since 2020 and the onset of the COVID-19 pandemic which brought a seismic acceleration in digital adoption.
Today, 94% of enterprises use cloud services, 60% of corporate data is stored in the cloud, and public cloud spending is predicted to hit US$592 billion in 2023, up 21% on the previous year.
This report will provide regional data and analysis on topics including:
Cloud adoption trends in the Middle East
Cloud security implementation trends in the Middle East
General cloud security threats
Identification, Prevention, Detection, Response & Recovery considerations and practices
The Future – what are CISO's intentions
What technologies and management measures CISOs are investing in
Rise of the CISO – a voice in the boardroom
Skills shortages and the need to train, recruit and upskill
Cloud security professionals in the Middle East are being encouraged to take part in the survey to provide a clear, accurate and robust picture of the state of cloud security.
"The future of cloud security is the future of business," says Scott Birch, MD of BizClik Dubai. "The Middle East has made great strides in cloud infrastructure and adoption, and it will be fascinating to see what cloud security professionals in the region feel about their current levels of risk, their strategies, and their future plans.
"We are delighted and honoured to have HE Dr Mohamed Al-Kuwaiti, Head of Cyber Security, UAE Government and Dr Aloysius Cheang, Chief Security Officer Huawei UAE contributing to the roundtables and reports, plus CISOs and technology leaders from top organisations having their say – and publishing our findings at the region's foremost cyber security event, GISEC Global."
HE Dr Al-Kuwaiti was featured on the November cover of Business Chief.
Cloud security executives from the Middle East should take the survey and contribute to the discussion. In return, all respondents will receive a complimentary copy of the research report.
Click here to take the survey.
Cloud security leaders are also invited to register their interest for the invite-only roundtable events in Dubai and Abu Dhabi on the 9th and 21st of February respectively.