Top 10 cybersecurity solutions for data centres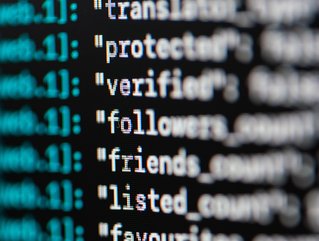 Here we present our top 10 cybersecurity software solutions designed to safeguard data centres. Credit: ThisIsEngineering
Data Centre Magazine runs down the top cybersecurity solutions available to stop sophisticated cyberattacks and build protection against new threats
With data centres' pivotal role in storing, processing, and managing vast amounts of critical information comes a threat of cyber threats attempting to infiltrate them - and those threats are only getting increasingly advanced and complex.
To protect them from any threats posed, organisations must invest in robust cybersecurity software solutions. Here we present our top 10 cybersecurity software solutions designed to safeguard data centres.

CEO: Ken Xie
HQ: California, USA
Employees: 13,500+
Founded by the Xie brothers in 2000, Fortinet delivers unique solutions to empower customers with proven, high-performance, and intelligent protection across the expanding attack surface. As well as being a company dedicated to research to innovate its security solutions, Fortinet's comprehensive array of security solutions means various aspects of cybersecurity are covered to suit facilities and businesses of all shapes and sizes.

CEO: Hock E Tan
HQ: California, USA
Employees: 24,000+
Now part of Broadcom Inc., Symantec has been recognised as a reputable cybersecurity provider with a strong presence in the industry. Symantec Enterprise Cloud delivers data-centric hybrid security for some of the largest, most complex organisations in the world by creating, acquiring, integrating and extending cutting-edge cybersecurity technologies, and by anticipating and aligning with security frameworks like Zero Trust and SASE.

CEO: Eva Chen
HQ: Tokyo, Japan
Employees: 7,500+
Trend Micro helps protect more than 500,000 organisations globally. Its hybrid cloud security delivers the automation and flexibility required to protect modern data centres. Its Trend Cloud One – Workload Security, powered by XGen, is purpose built for specific deployments and delivers the operational efficiency required to support and secure data centres, including physical servers and software, virtual servers, and desktop.
CEO: Sanjay Mirchandani
HQ: New Jersey, USA
Employees: 3,000
Through early detection of zero-day and insider threats, Commvault helps protect against breaches and cyber-attacks. Recognised as a reputable provider of cybersecurity services for the likes of data centres, it promises to deliver the best security in the data protection market. Commvault Command Center provides dashboards which clearly illustrate potential risks and help navigate data.

CEO: Chuck Robbins
HQ: California, USA
Employees: 99,000+
Cisco Secure Data Center offers solutions for physical data centres as well as public, private and hybrid cloud. Noting that modern data centres need modern security approaches, its proactive approach protects data centres with visibility, multilayered segmentation, and threat protection. Cisco's integrated and comprehensive security portfolio can be intermixed into data centre environments which allows organisations to implement a cohesive and multi-layered security strategy across their data centres.

CEO: Rami Rahim
HQ: California, USA
Employees: 11,500+
The high-performance security solutions offered by Juniper - designed specifically for data centres - are designed to deliver robust security without compromising performance. This ensures that data centre operations remain efficient and secure. Juniper Apstra intent-based software automates and validates data centre network design, deployment, and operations across a wide range of vendors. Juniper's security solutions incorporate real-time threat feeds, machine learning, and behavioural analysis to detect and reduce sophisticated attacks.

CEO: Gil Shwed
HQ: California, USA
Employees:7,000

Checkpoint's industry-leading firewall technology - including its flagship product Check Point Firewall - provides robust network security and access control for data centres. With modern data centres and networks requiring the flexibility of a hybrid cloud security architecture, Checkpoint uses automation and AI to scale threat prevention performance on demand on premise and in the cloud. Its hybrid data centre security solution unifies threat prevention and enables applications to be portable and delivered at the edge with better response times and lower costs.

CEO: George Kurtz
HQ: Texas, USA
Employees: 7,000+
CrowdStrike offers fast, lightweight protection for data centres. The CrowdStrike Falcon platform simply and effectively protects workloads - including containers, running in all environments, from public and private clouds to on-premises and hybrid data centres. With modern and sophisticated attackers going beyond malware to breach organisations, Falcon is designed to maximise customer visibility into real-time and historical endpoint security events by gathering event data needed to identify, understand and respond to attacks.
CEO: Rangarajan Raghuram
HQ: California, USA
Employees: 34,500+
A well-regarded provider of virtualisation and cloud infrastructure solutions, VMWare also offers cybersecurity software and solutions that are beneficial for data centres. As well as providing robust defences against attacks, the firm has a plethora of resources about the evolving nature of threats and why data centres are appealing targets for cybercriminals
CEO: Nikesh Arora
HQ: California, USA
Employees: 14,000+
Palo Alto's prevention-focused data centre security reduces complexity and delivers robust protection for data and application workloads. Its next-generation firewalls consistently provides deep visibility and security enforcement on-premises in the data centre or public clouds. Palo Alto's centralised management, compliance support and automation tools for efficient security operations make it a widely recognised provider for providing necessary resources for effective data centre security.