The world's top 10 data centre REITs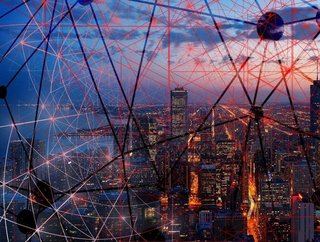 Paving the way for the sector's rapid expansion, Data Centre Magazine takes a look at some of the world's largest pioneering data centre REITs
With the astronomic rise of the data centre market, the sector's tech giants have earned a formidable reputation in more than one market.
Data centres also represent some of the most successful real estate investment trust (REIT) companies in the world. They are also, thanks to the industry's long-term boom, a great favourite amongst investors.
And, with the data centre automation market's CAGR set at over 21% from 2021 to 2030, at which point it will be worth $32.5 billion, it's a great time for data centre REITs.
Obviously, the infrastructure itself is imperative to data centres. The amount of facilities and equipment that they can store – and then rent out to their customers – is directly tied to their growth capabilities. So, with companies across the world relying heavily on data (a digital shift that's only set to accelerate), the demand for new data centre locations has never been more pressing.
10 Macquarie Asset Management
Macquarie Asset Management is, as its name suggests, an asset manager, with a portfolio of real estate and infrastructure located across 5 continents.
With over 160 portfolio businesses and approximately 499 properties spanning 36 countries under its management, the company manages $117bn of equity under management, and $159bn of assets under management.
Founded: 2004
Number of locations: 499
9 Blackstone
Based in the Big Apple, Blackstone is an investment management company that invests across a variety of 'alternative' asset classes. These include global opportunistic real estate, life sciences, and infrastructure. Its real estate investment portfolio alone represents over US$290bn.
Within its global team, Blackstone employs over 30 data scientists and engineers as well as leading technology executives who sit in the senior operating professionals and advisors' teams.
Blackstone's technology and innovation investments predominantly focus on the areas of FinTech, PropTech, Cybersecurity and Enterprise.
Founded: 1985
Portfolio investment value: $290+ billion
8 Stack Infrastructure
Largely focused on the cloud and hyperscale markets, Stack Infrastructure's portfolio is spread across Europe, North and South America, and Asia.
Since its foundation in 2019, Stack Infrastructure has, to date, invested more than $1bn in active development and has a capacity of over 1.21 GW.
Founded: 2019
Portfolio investment value: $1+ billion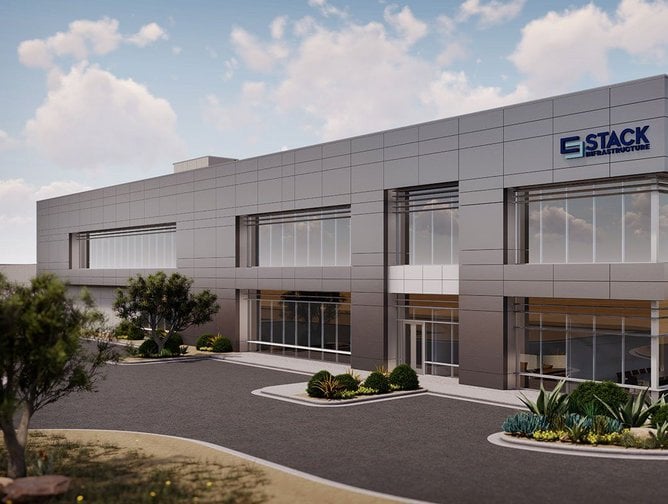 7 Triple Point
Triple Point is a global investment management company, currently managing £1.4bn+ in private, institutional and public capital. The investment portfolio comprises real estate, debt infrastructure and venture capital. Within these avenues, Triple Point currently manages £2.7bn+ worth of assets, with its team of 180+ employees.
Triple Point's Digital 9 Infrastructure consists of two digital infrastructure platforms, which contain 25MW of data centre capacity and 30,000km of fibre optic network.
Founded: 2004
Asset portfolio value: £2.7+ billion
6 KKR
Another Stateside REIT giant, KKR is a global investment company that has been at the top of the market for almost 50 years.
The company manages a broad portfolio of sites, including private equity, tech, health care, real estate, energy, infrastructure, hedge funds and capital markets.
KKR's global portfolio currently consists of 117 companies in its private equity funds, US$7bn spent on Information Technology (to date), 21 cities across four continents, and over 800,000 employees.
Founded: 1976
Number of portfolio companies: 117
5 American Tower
American Tower is an REIT with wireless and broadcast telecom infrastructure located throughout the world. From its Boston HQ, American Tower manages its huge portfolio of 221,000 global sites.
Its wireless communications infrastructure portfolio spans 25 countries and six continents, managed by a 6000-strong team.
The US telecom giant has cemented its place on the international stage as one of the Fortune 500, having even been named as one of Fortune's 2022 World's Most Admired Companies.
Founded: 1995
Number of locations: 221,000
4 Keppel DC REIT
Keppel DC REIT is the first data centre real-estate investment trust to have been listed in Asia. Based in Singapore, Keppel has numerous data centres throughout Asia, including Singapore, China and Malaysia.
Alongside the Asian data centre market, Keppel DC REIT has a portfolio spanning the globe, featuring data centres in Australia, Germany, Ireland, Italy and the UK.
Keppel's real-estate assets are primarily within the data centre market, but the company also invests in other properties that support the digital economy.
Founded: 2011
Number of locations: 21 data centres
3 DigitalBridge
DigitalBridge is one of the largest digital infrastructure firms in the world, with investments spanning five of the key verticals in the modern digital technology sector. Alongside data centres, DigitalBridge has REIT investment in cell towers, edge infrastructure, fibre networks and small cells.
Under the DigitalBridge banner, there is a portfolio of 25 companies and affiliated companies, making up a global digital infrastructure ecosystem with 100+ data centres, a 135,000+ route miles fibre network, 130+ edge facilities and 30,000 active tower assets to its name.
And, in line with the pledges of other tech giants, DigitalBridge has committed to a net-zero carbon emissions goal across its portfolio of companies by 2030.
Founded: 1991
Number of locations: 100+ data centres
2 Digital Realty
Digital Realty is another major global colocation data centre operator. Its client list features Adobe, AWS and LinkedIn (among over 4,000 others), and its core services include the provision of colocation, edge and hybrid IT infrastructures.
Digital Realty's property portfolio consists of over 290 locations, situated in 50 metros and 26 countries across the world. Its pioneering PlatformDIGITAL® is the world's largest data centre platform, connecting companies with a fit-for-purpose digital transformation solution that is flexible, scalable and responsive to new technologies.
Founded: 1998
Number of locations: 290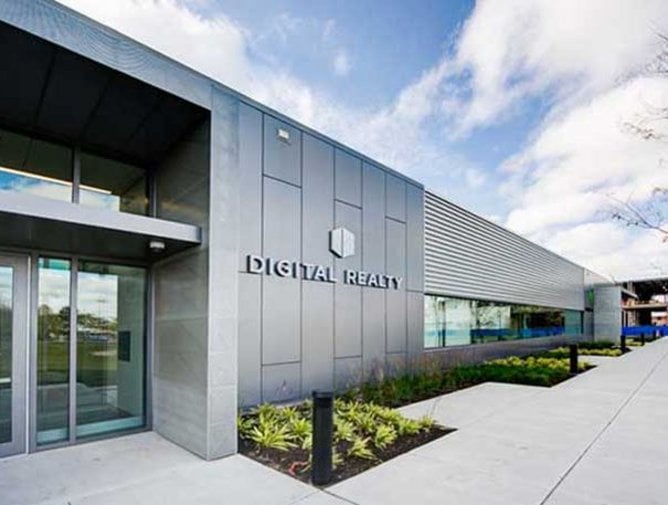 1 Equinix
With over 240 data centres spanning 31 countries, Equinix has a global ecosystem that's larger than its next 10 market competitors combined.
Equinix provides its 10,000-strong customer base (including giants like Google, AWS and Zoom) with access to more than 2,000 network services, 3,000 cloud & IT services and 4,700 enterprises, just to name a handful.
With a total data centre space of 28M+ sqft – representing the largest network of interconnected data centres in the world – it's fair to say that Equinix has firmly cemented itself in the top spot.
And, having achieved consistent quarterly growth over the last 17 years (a record that beats all the other companies Equinix shares the top S&P 500 with), this growth isn't set to slow down any time soon.
Over the years, this REIT has largely built itself up by focusing on developing new assets from scratch and opportunistically choosing raw acquisitions.
Founded: 1998
Number of locations: 240