Top 10 pioneering data centre cooling companies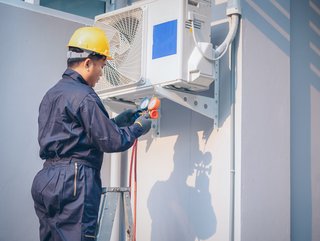 Below, we've outlined the Top 10 cooling companies that are driving improved efficiencies, performance and sustainability in the data centre industry
Improving cooling technologies is proving critical to ensuring the data centre industry achieves its ambitious sustainability targets.
The world's data centres place improving efficiencies and reducing environmental impact at the very top of their priority list. More than ever before, partnering with providers that share these values are critical to future-proofing data centre operations.
In particular, this demand has driven an exceptional degree of innovation from data centre cooling companies across the world.
And, the work of these top 10 data centre cooling leaders are having a pivotal impact on the sustainability of the entire industry at large.
10. Submer
Founded in 2015 by Daniel Pope and Pol Valls, Submer helps enable data centres to utilise green products, platforms, APIs, processes and installations to their full advantage.
This data centre cooling provider specialises in helping hyperscalers and colocation data centres to achieve new levels of efficiency and innovation.
9. Asperitas
Asperitas is an immersion cooling specialist, providing cutting-edge solutions, designed to maximise energy efficiency.
Asperitas launched its first cooling solution back in 2017, after an extensive R&D phase with an ecosystem of cutting edge partners, which initially began in 2014.
Then, in 2019, Asperitas attracted an investment from Shell Ventures (the corporate venture arm of Shell) and the Participation Fund for Sustainable Economy North Holland (PDENH).

8. Usystems
Usystems supplies its comprehensive stack of cooling products to data centres across the world.
Founded in 2007, USystems specialises in the development of highly efficient technologies, which allow customers to reach the IT densities required, through flexible scaling solutions that don't require supplemental cooling.
7. Munters
Founded in 1955, Munters has established a long-standing reputation for developing sophisticated, dependable cooling technologies.
It is recognised across the industry for its innovation and exceptional sustainability standards, with solutions precisely designed for mission-critical processes.
Munters' technologies enable its customers to easily reduce their resource consumption, reduce their carbon emission and improve their operational efficiencies.
6. LiquidStack
LiquidStack (previously known as Allied Control Limited) has become one of the world's largest liquid cooling suppliers.
Since its foundation in 2012, Liquid Stack has pioneered two-phase immersion cooling and achieved numerous awards for the energy efficiency of its solutions.
Joe Capes, currently the company's CEO, founded Liquid Stack "with the sole purpose of driving continued performance gains in computing through our breakthrough technology and unmatched experience".
5. Vertiv
Vertiv's range of thermal management products represent some of the world's leading critical digital infrastructure solutions.
The company offers a variety of core-to-edge solutions, including extremely efficient and reliable heat management and humidity control solutions, which are precisely geared to the specific size, location and business goals of its customers.
4. STULZ
STULZ's temperature and humidity management technologies are specifically geared for deployment in mission critical applications.
For over 50 years, STULZ has been one of the leading players in the data centre cooling and air conditioning spheres.
Today, it has a vast global outreach, with a presence in over 140 countries, STULZ subsidiaries in 17 countries, 7 production plants (located in Europe, the USA, India and China), and a 5,300-strong global workforce.
3. Green Revolution Cooling
Green Revolution Cooling (GRC) has been pioneering single-phase immersion cooling technologies.
Since its foundation in 2009, GRC has partnered with some of the largest names in the IT industry, including Dell, Intel, and Vertiv.
Its technologies allow clients to improve their service reliability, reduce downtime, and access almost unlimited capacity.
What's more, its new Series 10 system - which represents the company's most sustainable system to date - can cut cooling costs by up to 90%, dramatically reduce water use, cut CapEx by 50%, lower OpEx by 50%, lower carbon emissions by up to 21%, and deliver a pPUE of <1.03.
2. Schneider Electric
Schneider Electric's liquid cooling solutions enable its clients to achieve higher energy efficiency standards, a smaller carbon footprint, a lower TCO (total cost of ownership), and enhanced server reliability.
These include its state-of-the-art EcoStruxure Modular Data Centres with Liquid Cooling for Edge Applications. This is a liquid-cooled, all-in-one prefabricated module, enabling high-performance processing and security at the edge, while also shortening deployment time, saving costs and improving predictability.
These solutions are coming from one of the world's most sustainable companies. Across all of its operations, Schneider is dedicated to achieving the minimum possible environmental impact, and helping its clients to do the same.
1. Iceotope
Iceotope is a global leader in data centre cooling technologies.
Its solutions offer a remarkable standard of efficiency and sustainability. These include water reduction of up to 96%, up to 40% power reduction, up to 40% reduction of carbon emissions, up to 84% reduction in cooling costs, and up to 40% per kW of ITE power reduction.
Iceotope's chassis-level precision immersion cooling solutions are designed to support the whole IT stack, spanning everything from the hyperscale to the extreme edge.
"I would describe our difference as: we definitely set out to understand the customer's problem and create a solution that fits," said David Craig, CEO of Iceotope, in conversation with Data Centre Magazine.
"If you look at the liquid cooling space today, there are two very dominant technologies in cold plates and tank immersion. Our approach was to say, 'This cannot just be a technology; this must be a solution that is scalable and serviceable'."