Edge computing will hit an inflection point in 2021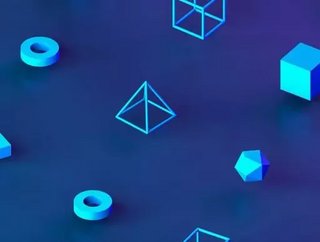 Experts from Forrester Research believe high demand, new technology and 5G will see the Edge computing industry expand rapidly...
A recent by Forrester researchers predicts Edge computing will hit its inflection point in 2021. The US market analysis company that provides advice on the potential impact of technology to its clients and the public, predicts AI in edge computing will undergo a big shift in the coming year.
The company says that according to its gathered data, machine learning models will shift away from data centres and will begin to happen at the Edge. The technology is one of the most notably accelerated innovations to emerge in recent years and with hardware, software, and cloud tech vendors, having already adopted the solution.
The report goes on to forecast that in the next 12 months, new business models will emerge that facilitate the deployment of the edge in production. Cloud platforms will compete while AI and 5G will drive the rapid expansion of edge use cases.
The drive forward has been accelerated and motivated by the global pandemic, which has seen technology leaders rapidly create solutions to help industries adapt to new working practices. 
, vice president of research and director servicing I&O for Forrester explains, "The COVID-19 pandemic produced few net-new technology and business developments, but it certainly accelerated many technology trends already in motion. Edge computing is one of the most notable among these accelerated technologies. Every type of technology vendor — hardware, software, and cloud — has jumped on the edge bandwagon, crowding the market and confusing buyers."
O'Donnell continues, "The coming year will prove to be the real inflection for edge computing. Practical applications are finally emerging where this architecture can bring real benefits."
New marketplace
Edge computing provides data centre services as close to 'the action' as possible. O'Donnell describes this as either a factory floor, a North Sea oil rig or a hospital room. The benefit of Edge computing is the reduced latency it offers. The technology is also important because it creates new and improved ways for industrial and enterprise-level businesses to maximise operational efficiency, improve performance and safety, as well as automating core business processes.
Data centre marketplaces will emerge as a new edge hosting option, says O'Donnell, who describes the concept as innovative facilities that will enable customers to "think globally and act locally." Edge computing won't necessarily replace the public cloud, CDNs, or co-location services. Instead, they will lead to expanded capabilities that will become more visible in 2021. 
The role of 5G
The new levels of connectivity offered by 5G will further enhance the capabilities and adoption of Edge computing as the technology is superior to existing networking options. The Forrester report outlines the value of private 5G networks dedicated to specific businesses or locales such as warehouses, shipyards, or factories. 
Potentially, their report says, these networks could enhance the performance of robots and factory machine tools enabled by the IoT, which require local processing and low-latency networks. 
Data also suggests the public cloud market will experience a growth decline from 42% in 2018 to 24% in 2022. 
Though cloud services will continue to grow albeit more slowly, Edge computing will take off. Adoption of the technology will take time, says O'Donnell, but, he adds, "As edge computing becomes a "cool" new platform for business computing, it will siphon some of the money that would otherwise have gone to cloud expansion."