MC Digital Realty and Arteria collaborate on connectivity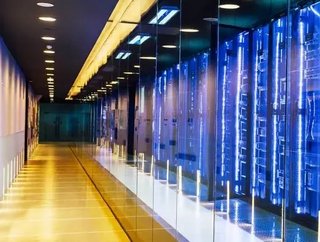 The project will bypass Tokyo's interconnection hub to link MC Digital Realty's Inzai campus with a new nearby cable landing station...
Today, MC Digital Realty - an equal joint venture between Texas-based data centre operator Digital Realty and the Japanese Mitsubishi Corporation - announced a new collaboration with Japan's Arteria Networks Corporation.
The project will provide new fibre optic connectivity linking MC Digital Realty's NRT hyperscale campus in Inzai with a new submarine cable landing station near Inzai City. 
The project will allow customers hosting their digital infrastructure in MC Digital Realty's campus to bypass the need for their data to pass through the country's largest interconnection hub in Tokyo. This will reportedly allow customers faster access to services as part of PlatformDIGITAL. 
"Customers in our NRT connected campus want an environment that allows them to process large volumes of global traffic," said Bampo Tezuka, Representative Director and CEO of MC Digital Realty. "By collaborating with ARTERIA Networks, we will provide data centre solutions that can meet a wide range of customer needs including such significant traffic demand."  
Japan's data centre industry is experiencing a period of unprecedented demand, along with the rest of the APAC region. With the volume of data being generated globally on the rise - and the dangers of data gravity along with it - infrastructure that prevents data from becoming too centralised is going to be increasingly important as the decade continues. 
MC Digital Realty's development strategy in Japan is tackling this demand, with the construction of its 38 MW NRT hyperscale campus in Inzai beginning in January of 2020. The campus is expected to expand across adjacent real estate in the near future, growing its capacity to as much as 100 MW. 
Arteria is undergoing its own strategic expansion in step with MC Digital Realty's buildout, adding new fibre routes and interconnection facilities across Inzai City, linked to its submarine cable landing stations in the northern part of Ibaraki Prefecture and the Minami-Boso area of Chiba Prefecture.  
"Our company has been building its own optical fiber network to respond to customer needs in a timely and flexible manner. Installation of our facilities in MCDR's NRT 10 data center is expected to generate synergies between the two companies and significantly enhance the value of Inzai," commented Yasutoshi Kikuchi, Executive Officer and CTO of Arteria Networks. 
"We aim to contribute to the growth of our customers' business by connecting NRT 10 to submarine cables that connect countries and major data centers in Tokyo."