Nokia launches new generation of networking tools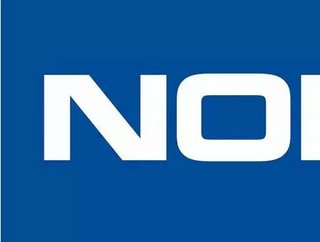 Nokia claims that its new Network OS and tool suite represent a generational change for the hyperscale industry...
On Thursday, Finnish-based communications company Nokia announced the launch of a new data centre OS and a suite of tools that together comprise a generational step in data centre networking. These tools allow data centre operators to rapidly design, deploy, adapt and automate data center network fabrics at massive scale to keep up with increasing business demand from 5G and Industry 4.0.
As 5G, the developing Internet of Things (IoT), and the mass enterprise migration toward the cloud all continue to reshape the demands placed upon our IT architecture, today's large and growing community of cloud builders require increasingly customisable and flexible solutions from networking components to operate and monitor hyperscale data centre facilities.
"Hyperscaler demands for data center switching and routing are far different today than they were just five years ago," commented Alan Weckel, Founding Analyst at market research company 650 Group. "Nokia has combined its proven routing software with a totally open and easily extensible foundation to offer a new network operating system, automation platform and data center switches that address the new needs of hyperscalers, such as unlimited scale, agility and AI.
Nokia claims the operating systems powering those data centres and their cloud architectures have not kept up with the curve, and that traditional systems are restrictive and difficult to customise, integrate and automate. "With decades of experience serving the world's telecom operators, we understand the engineering challenges of building and operating business and mission-critical IP networks on a global scale. However, today's massive data centers have their own unique operational challenges," commented .
Nokia SR Linux, Nokia claims, is the first fully modern microservices-based network operating system, and the SR Linux NDK (NetOps development kit) contains a complete and rich set of programming capabilities. Applications are easily integrated through modern tools like gRPC (remote procedure call) and protobuf, with no recompiling, no language limitations and no dependencies. SR Linux also inherits Nokia's battle-tested Internet protocols from the service router operating system (SROS), which is the trademark of the installed base of Nokia carrier-grade routers. 
Nokia FSP provides the set of tools cloud builders need to implement intent and policy-based operation of the network. Well beyond a node-centric management system, FSP was designed to build, deploy and monitor the entire data center network with powerful network level constructs. Finally, the FSP includes technologies that were only available to the largest cloud builders, such as a real-time state-correct virtual digital twin for validation and troubleshooting.
The combined solution provides the openness, flexibility, robustness and automation to make data center and cloud environments easier to scale, adapt and operate.
The Finnish communications company has made strides this year on expanding its data centre operations in line with 5G - with large projects announced in and several of . 
The release of a new network operating system, claims Alwan, represents the "proverbial 'clean-sheet' rethink, drawing from our partnership with Apple and others. The resulting design is impressive in its depth and strikes the needed balance for the future."
Nokia worked closely with Apple for several years in order to better understand their data centre demands. "We regularly upgrade our data center equipment with technology to increase efficiency and reduce energy consumption," commented Adam Bechtel, Vice President and Networking lead at Apple. "Using Nokia's new system will enable better networking and routing capabilities in our Viborg, Denmark facility.