Samsung and IBM to collaborate on edge, 5G and hybrid cloud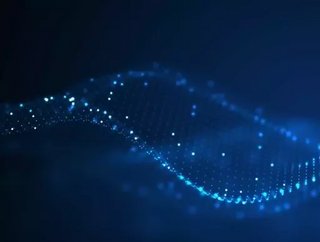 The massive collaboration between Samsung and IBM could have far reaching implications for 5G, hybrid cloud networks and edge innovations...
Samsung and IBM a new plan to collaborate on the development of edge computing, 5G and hybrid cloud solutions in order to drive digital transformation across the modern enterprise.
The Korean electronics giant will supply its 5G smartphones and network solutions, which IBM will pair with its network management, hybrid cloud and edge computing capabilities. The goal, according to Samsung, is to develop "open, hybrid cloud solutions that enable enterprises to draw greater insights from data at the edge – from the factory floor to an oil rig or a regular office space – to improve operational performance, increase worker safety, and minimise downtime." 
IBM's artificial intelligence and open source software subsidiary, Red Hat, will also be contributing to the new partnership, providing access to its open architecture. 
Building on Red Hat's own recent announcement with Samsung to work on 5G network solutions for Red Hat OpenShift, which will further enable businesses to more fully customise their networks across cloud, private networks or on-premises environments. 
Industrial IoT
The core focus of the project centres on finding new ways to support industrial internet of things (IIoT) applications with 4G and 5G networks. By 2027, the IIoT market is expected to be worth approximately , growing by as much as 16.7% annually from 2020 onwards. 
KC Choi, EVP and Head of Samsung's global mobile B2B team, commented: "The move to standalone 5G has accelerated the adoption of IIoT solutions and will require businesses to adopt an edge computing strategy that allows them to manage their IT environments from anywhere." 
Private Networks
The other area to which the collaboration will turn its attention is 5G private networks, which have the potential to generate significant efficiency gains for enterprise customers. Samsung will combine its 5G end-to-end solutions, including several and outdoor products covering the mid-band (, and local 5G spectrum) and spectrums, and its cloud and , with IBM's open architecture hybrid cloud capabilities (a division largely powered by Red Hat OpenShift).
"The transition of communication networks from proprietary architecture to intelligent, software-defined hybrid cloud platforms enables the creation of enormous new value in the 5G and edge era," commented Steve Canepa, global GM and managing director of IBM's communications sector division.  
"5G devices and network solutions from Samsung, along with IBM and Red Hat's open, hybrid cloud capabilities, can help organisations across all industries accelerate their transformation and solve real business problems, while unlocking the true power of 5G and edge."